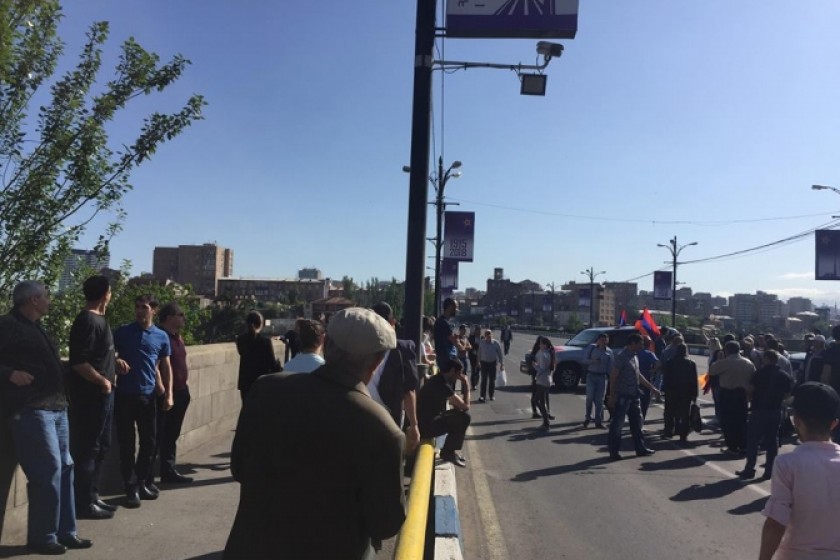 Yerevan: Protesters Block Kievyan Bridge
Protesters used cars to bloc Yerevan's Kievyan Bridge to traffic, thus heeding the call made by Nikol Pashinyan yesterday to ramp up civil disobedience after the National Assembly failed to elect him prime minister.
He was voted down 56-45. All the votes against him were cast by the Republican Party of Armenia.