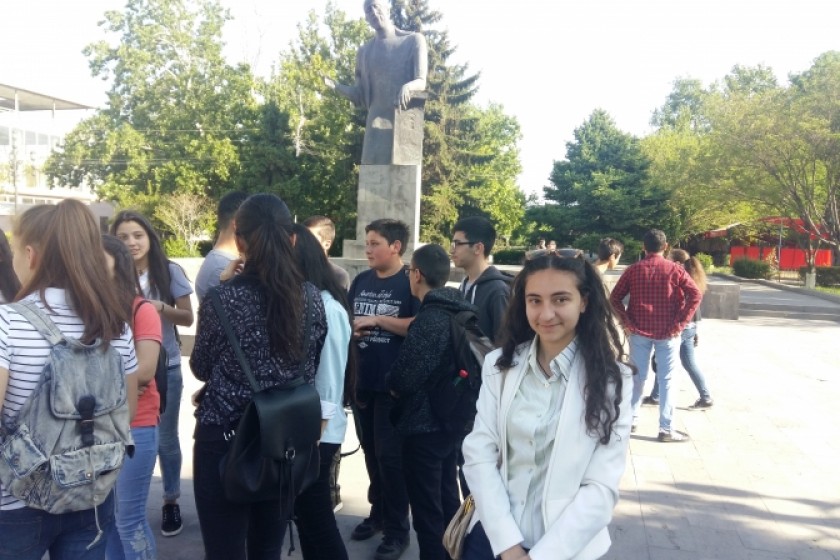 Etchmiadzin: Teachers and Students "Cut Classes"
Teachers and students walked out of classes today in Etchmiadzin to protest yesterday's National Assembly vote to reject Nikol Pashinyan's bid to become the country's next prime minister.
Irina Mkhitaryan, a 9th grader at the Eurnekian School, was one of the students who had gathered in the town's Komitas Square.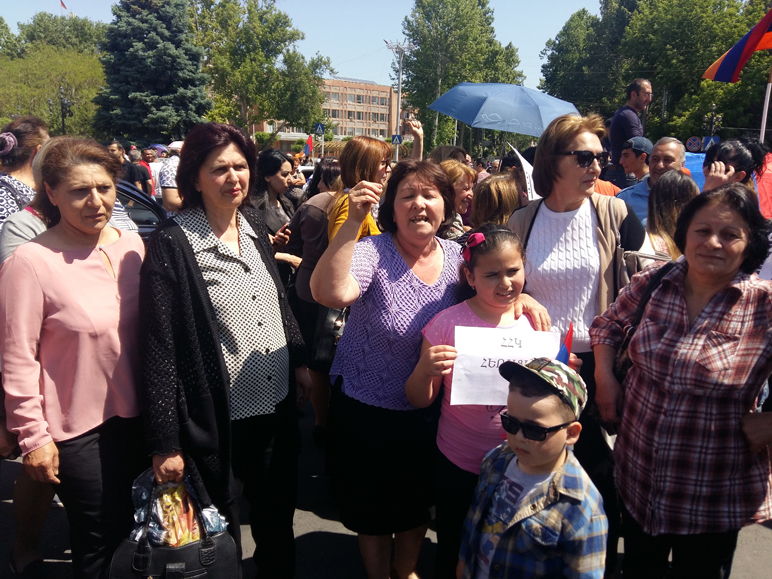 Mkhitaryan said that she opposes the belief of some that students should not participate in the protests now taking place throughout Armenia.
"It seems to me that children must also participated in these protests because the main value system, the homeland, is at risk. These are internal clashes, and are dangerous," she said.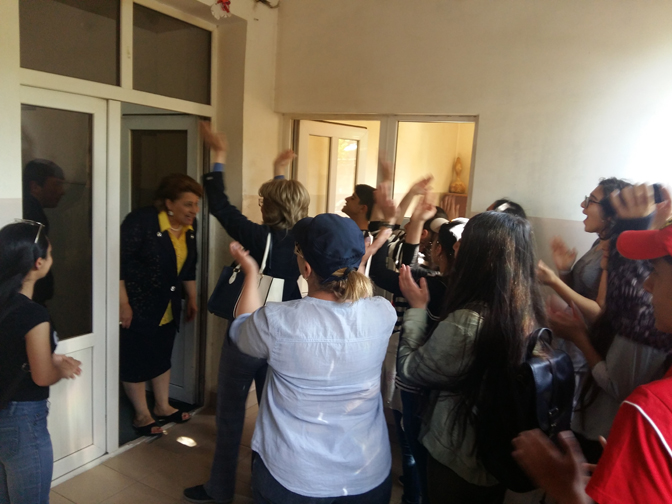 Irina quoted the writer Hovhannes Toumanyan who said, "Salvation must surely come from inside, because we are corrupt from the inside".
The students then marched through the town, calling on residents to join them.
Some students taking exams at Hamazaspyan College put down their pencils and joined the protest march.
Teachers from P.S. 9 joined the march, saying they couldn't look into the eyes of their pupils as if nothing was happening around them. Parents had also urged the teachers to join the children outside.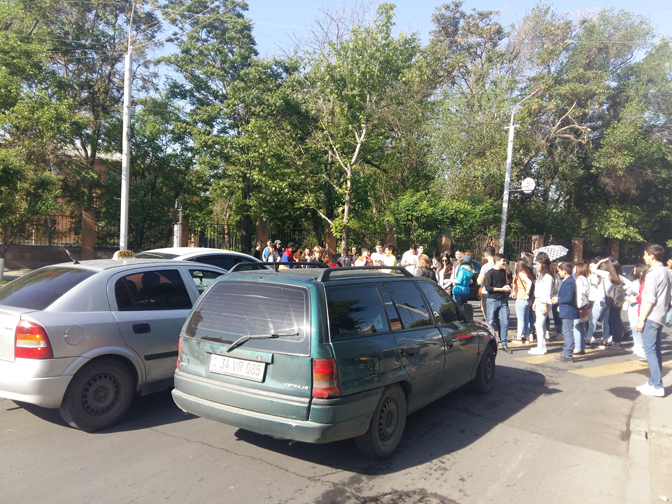 Note: Today, throughout Armenia, people are protesting yesterday's failure by the National Assembly to elect Nikol Pashinyan prime minister. Pashinyan, the "people's candidate" lost the election 56-45. All 56 opposing votes were cast by the Republican Party of Armenia. After the vote, Pashinyan called on his supporters to relaunch their acts of civil disobedience on an even greater scale intending to paralyze the country. The National Assembly will vote again next week. (The original tally of 55 opposing votes released by the National Assembly was incorrect. After the tally, one MP said his ballot against Pashinyan wasn't counted.)