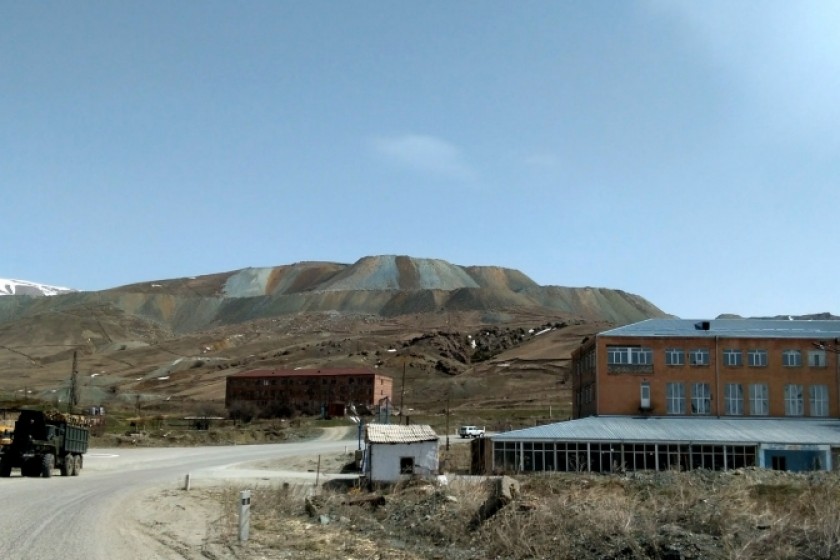 Sotk Mine Management Bars Workers from Joining Protesters
Hetq has received word that the management of GeoPromMining Gold has prevented employees at its Sotk gold mine from joining protesters who have closed the roads leading to the nearby town of Vardenis, in addition to the road from Sotk going to Karvatchar in Artsakh.
The Vardenis protesters made their way to the administrative office of the company where their access was originall barred by Russian seciurity guards. When the guards realized they were being filmed, they let the protesters in for a meeting weith company director Arayik Midoyan.
Midoyan said the company wasn't preventing any of its workers form joining the protests, claiming that employees didn't want to protest.
Note: Today, throughout Armenia, people are protesting yesterday's failure by the National Assembly to elect Nikol Pashinyan prime minister. Pashinyan, the "people's candidate" lost the election 56-45. All 56 opposing votes were cast by the Republican Party of Armenia. After the vote, Pashinyan called on his supporters to relaunch their acts of civil disobedience on an even greater scale intending to paralyze the country. The National Assembly will vote again next week. (The original tally of 55 opposing votes released by the National Assembly was incorrect. After the tally, one MP said his ballot against Pashinyan wasn't counted.)