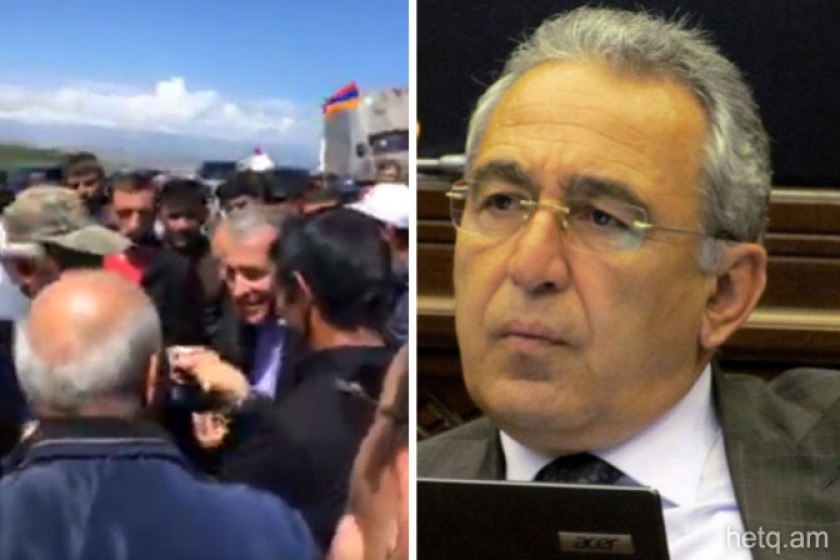 Armenia: Vardenik Residents Turn Off Water to Hydro Plant Owned by MP
Residents of the Gegharkounik village of Vardenik have turned off the water turning the turbines of a hydro-electric plant owned by Republican Party of Armenia MP Hakob Hakobyan.
Armen Hovhannisyan, who works as the municipal staff secretary, told Hetq that residents were voicing their anger at yesterday's vote in the parliament that rejected Nikol Pashinyan bid to become prime minister.
Hovhannisyan says no one from company management has shown up to meet with residents.
Hakobyan holds a 34% share in the largest of the hydro-plants plants built so far on the Yeghegis River.
Note: Today, throughout Armenia, people are protesting yesterday's failure by the National Assembly to elect Nikol Pashinyan prime minister. Pashinyan, the "people's candidate" lost the election 56-45. All 56 opposing votes were cast by the Republican Party of Armenia. After the vote, Pashinyan called on his supporters to relaunch their acts of civil disobedience on an even greater scale intending to paralyze the country. The National Assembly will vote again next week. (The original tally of 55 opposing votes released by the National Assembly was incorrect. After the tally, one MP said his ballot against Pashinyan wasn't counted.)