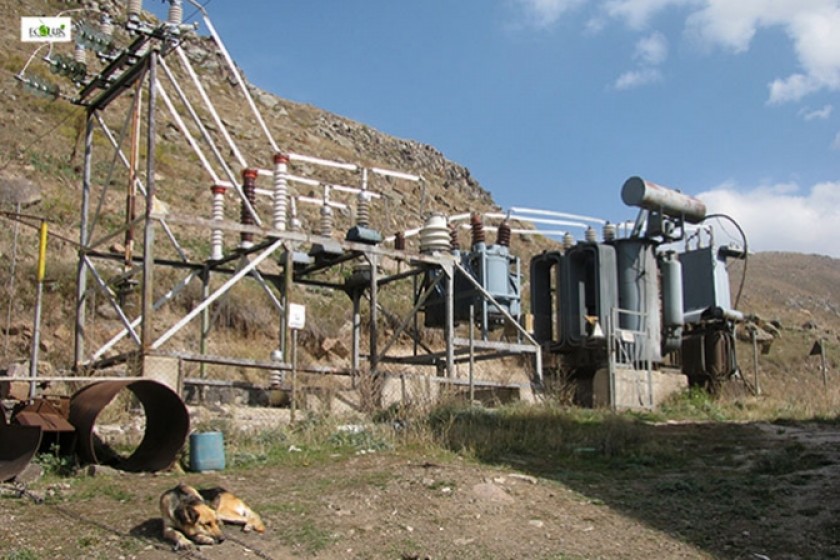 Martuni Residents Take Aim at Local Hydro-Plant; Bishop's Brother to Meet with Protesters
Residents of Martuni, a community in Armenia's Gegharkunik Province, yesterday voiced their concerns about a local hydro power plant, threatening to turn off the water if officials failed to respond.
Before they could carry out their threat, however, Martuni Mayor Armen Avetisyan told Hetq that the plant is owned by Mayis Mkrtchyan, and that he's promised to visit the site this Monday and discuss the matter with residents.
The 1,800-kilowatt plant, operating since 2011, is owned by MKShG Energy Ltd., a company founded in 2007 and controlled by Mayis Mkrtchyan, a brother of Armenian Apostolic Church Vayots Dzor Primate Bishop Abraham Mkrtchyan.
Officially, the company's stock is owned by Yerevan resident Sergey Aleksanyan.
Hetq has written about the Mkrtchyan family's hydro plants in Vayots Dzor. The family has now expanded the business to Gegharkunik Province.
The Martuni River, on which the plant is located, flows into Lake Sevan. The river stretches for 27.6 kilometers.
According to the Public Services Regulatory Commission, the Martuni mini-hydroelectric plant is the only operating one on the river.
Mayor Avetisyan told Hetq that the plant's owners have made many promises to residents, including subsidizing their electric utility bills, but haven't done so. In addition, the plant operators have used private lands without compensating the owners.
"The plant is damaging. It's destroyed the fish population. It uses all the river water. The eco-system can't survive," says Avetisyan.
No water usage meter has been installed to monitor flows and thus measure the amount of water returned to the river.