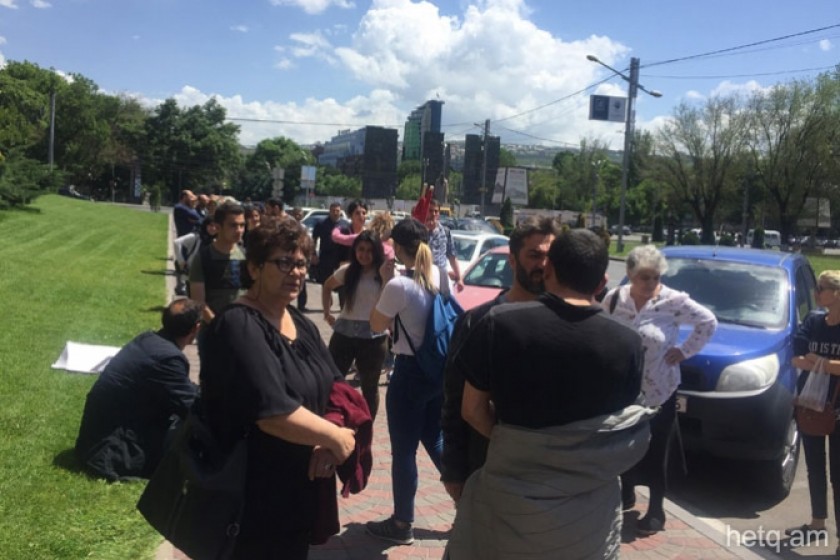 Activists Protest Felling of Healthy Trees in Park Renewal Project; Demand Yerevan Mayor's Resignation
Several activists who had assembled outside the Yerevan Municipal Building to protest what they label as the uncalled-for destruction of trees in a strip of land between Italy and Beirut streets in downtown Yerevan, forced their way inside later in the day and called on Yerevan Mayor Taron Margaryan to resign.
Over the course of the day, hundreds of supporters demonstrated outside the building, with police blocking their entrance inside.
The furor over what's happening on a nearby strip of land, once a well-maintained park in Soviet Armenia, erupted yesterday when photos appeared up on the internet yesterday, eliciting concern among many.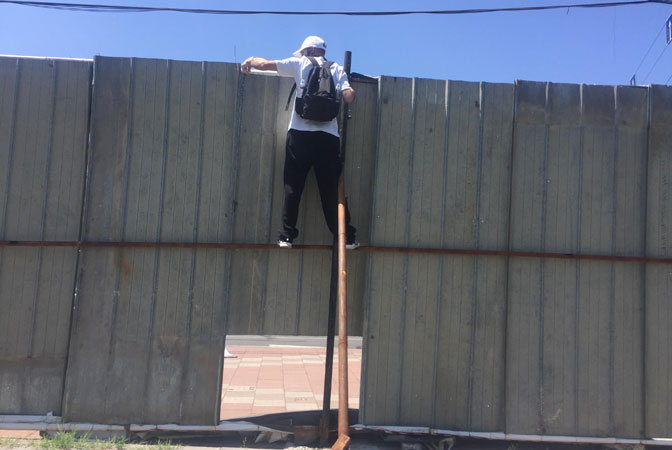 The activists proceeded to enter the construction site to see for themselves. Many called on Yerevan Deputy Mayor Davit Ohanyan, who was present, to resign for allowing the destruction of healthy trees, including willows a century old.
The municipality claims that only dead and desiccated trees have been cut in the neglected strip of park and that the entire area is undergoing a much-needed facelift.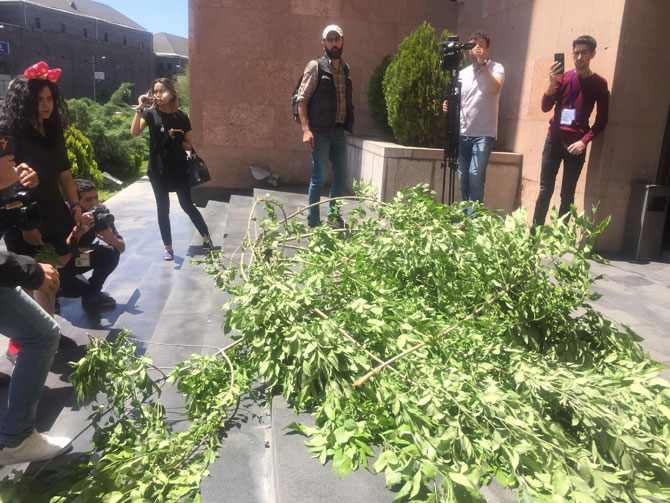 Protesters say that based on past experience, the municipality cannot be trusted.
The municipality says that the Vardanyan Family Foundation is underwriting the project to rehab the land behind the Alexander Myasnikyan monument and that the new park will be dedicated to the 2,800th anniversary of the founding of Yerevan.
Avet Martirosyan, who heads the municipality's environmental department told reporters that the project calls for fountains to be installed and for the planting of new trees, many of expensive variety.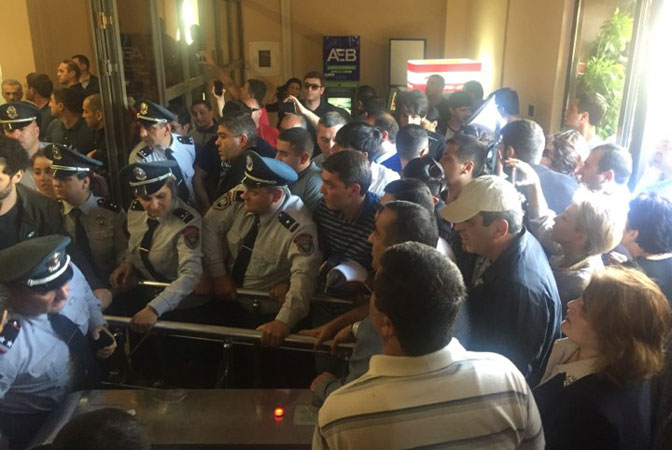 The official claimed that the trees cut down were old and posed a danger. The protesters demanded proof.
The activists lined the municipality's entrance with green boughs taken from the felled trees, rhetorically asking Mayor Taron Margaryan, "Are these withered trees?"
If you found a typo you can notify us by selecting the text area and pressing CTRL+Enter