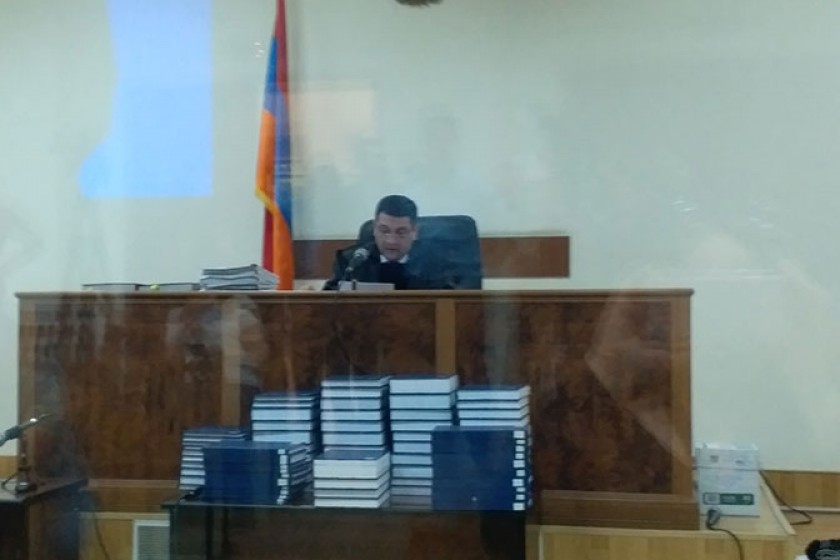 Ten Sasna Dzrer Defendants to Remain Detained; Supporters Block Road
Ten members of the Sasna Dzrer armed group now on trial for seizing a Yerevan police station in July 2016 will remain in detention.
After Judge Mesrop Makyan handed down his ruling, supporters of the ten defendants blocked the street outside the courtroom, calling for the release of all political prisoners.
There are now three separate Sasna Dzrer court cases underway in Yerevan.
The ten defendants denied release today are Pavel Manukyan, Varuzhan Avetisyan, Arayik Khantoyan, Areg Kyureghyan, Gagik Yeghiazaryan, Mkhitar Avetisyan, Edvard Nersisyan, Sedrek Nazaryan, Smbat Barseghyan and Armen Bilyan.