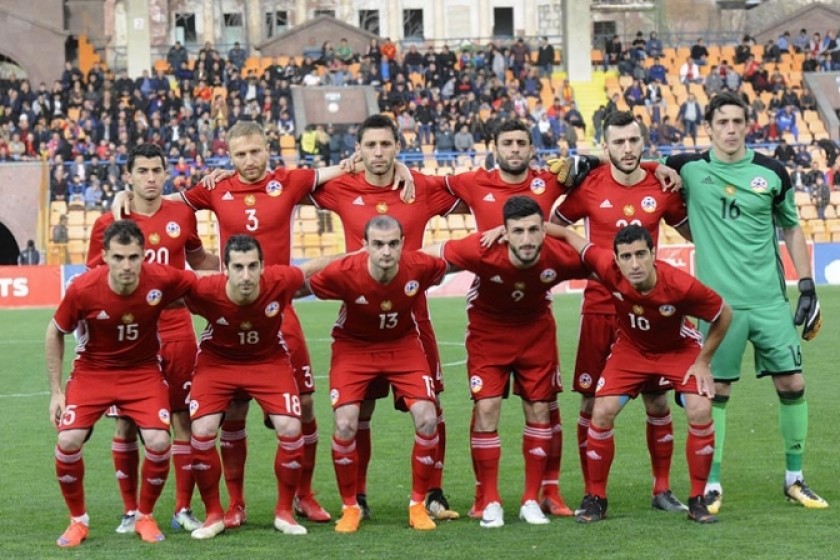 Armenia Ranked 98th in World
FIFA released its world ranking of national football teams and Armenia's position remains unchanged from April at 98th place.
There's been no change in ranking for the top 47 national squads.
Germany remains at the top spot, followed by Brazil, Belgium, Portugal, Argentina, Switzerland, France, Spain, Chile and Poland.
Of former Soviet countries, Ukraine ranks at the top in 30th place, followed by Russia (66), Kyrgyzstan (75), Belarus (79), Uzbekistan (88), Estonia (93) and Georgia (95). The others rank lower than Armenia.
Armenia's national squad, under new coach Vardan Minasyan, will try its luck at two friendly games in Austria with Malta on May 29 and with Moldova on June 4.
Malta is ranked 185th in the world and Moldova, 173rd.
Photo courtesy of ffa.am