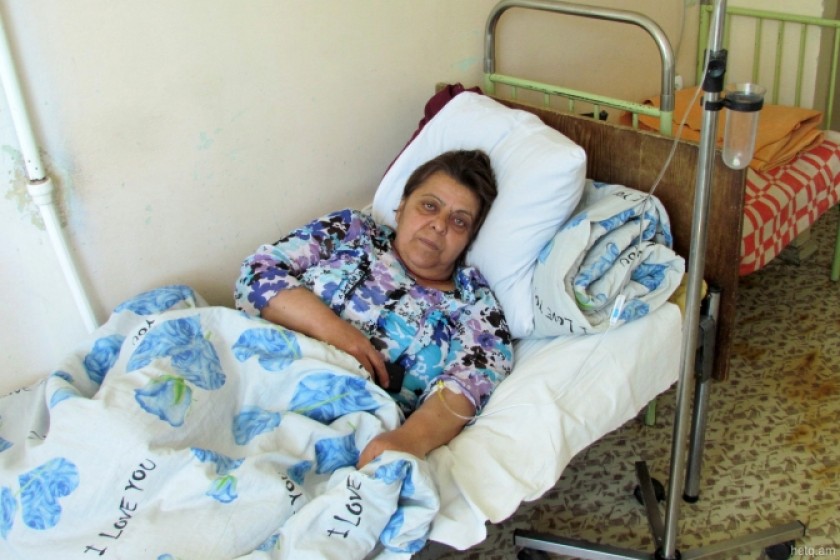 Lethal Lunch: 80 Eurnekian Company Field Workers Hospitalized with Food Poisoning
57-year-old Sonya has been working at Hayastani Hogher (Lands of Armenia), a company owned by Argentine-Armenian businessman Eduardo Eurnekian, for the past ten years.
Sonya has no complaints about working in the fields, pruning extra shoots from the grapevines, saying it's better than staying home.
She's one of the eighty people hospitalized after getting sick from eating a company-supplied lunch yesterday in the field.
Sonya, who earns 6,000 drams a day, says the company provides workers with lunch while working outdoors and that yesterday's menu included chicken and hamburgers and potatoes. Sonya says she only ate the potatoes.
They broke for lunch at noon and returned to work at one. Workers started feeling woozy an hour or two later.
Sonya's stomach started to bother her last night. She was on her way to the hospital in Metzamor this morning to see her nephew, who also came down with food poisoning, when she felt queasy and week on her feet. She made it to the hospital and was admitted.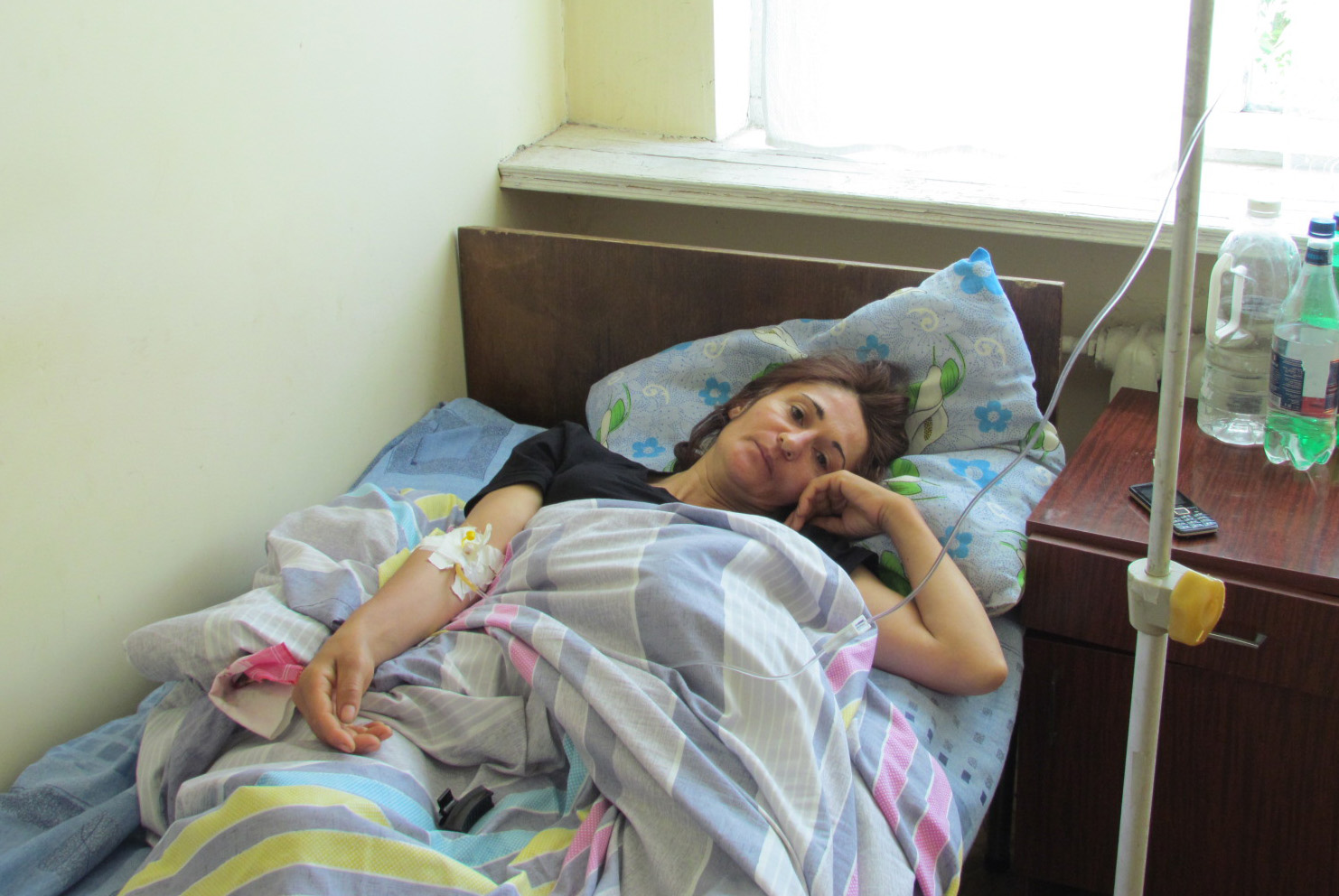 Hripsimeh Khachatryan
Hripsimeh Khachatryan, another field-worker, first felt dizzy. She shrugged it off, thinking it was the sun. She was rushed to the Armavir Medical Center after complaining about a quickened pulse and nausea. From there, she was taken to the Metzamor Hospital.
"We ate our customary sandwiches made of cheese, chicken and potato. All of us felt ill quickly thereafter," says Khachatryan.
Varditer Martirosyan, the work brigade leader, also fell ill and was hospitalized. Not all of the thirty workers under her supervision fell ill.
"I can't say why only some fell ill and others didn't. We all ate those sandwiches. The menu is changed during the week. We immediately eat the food. It doesn't lie around in the sun," says Martirosyan.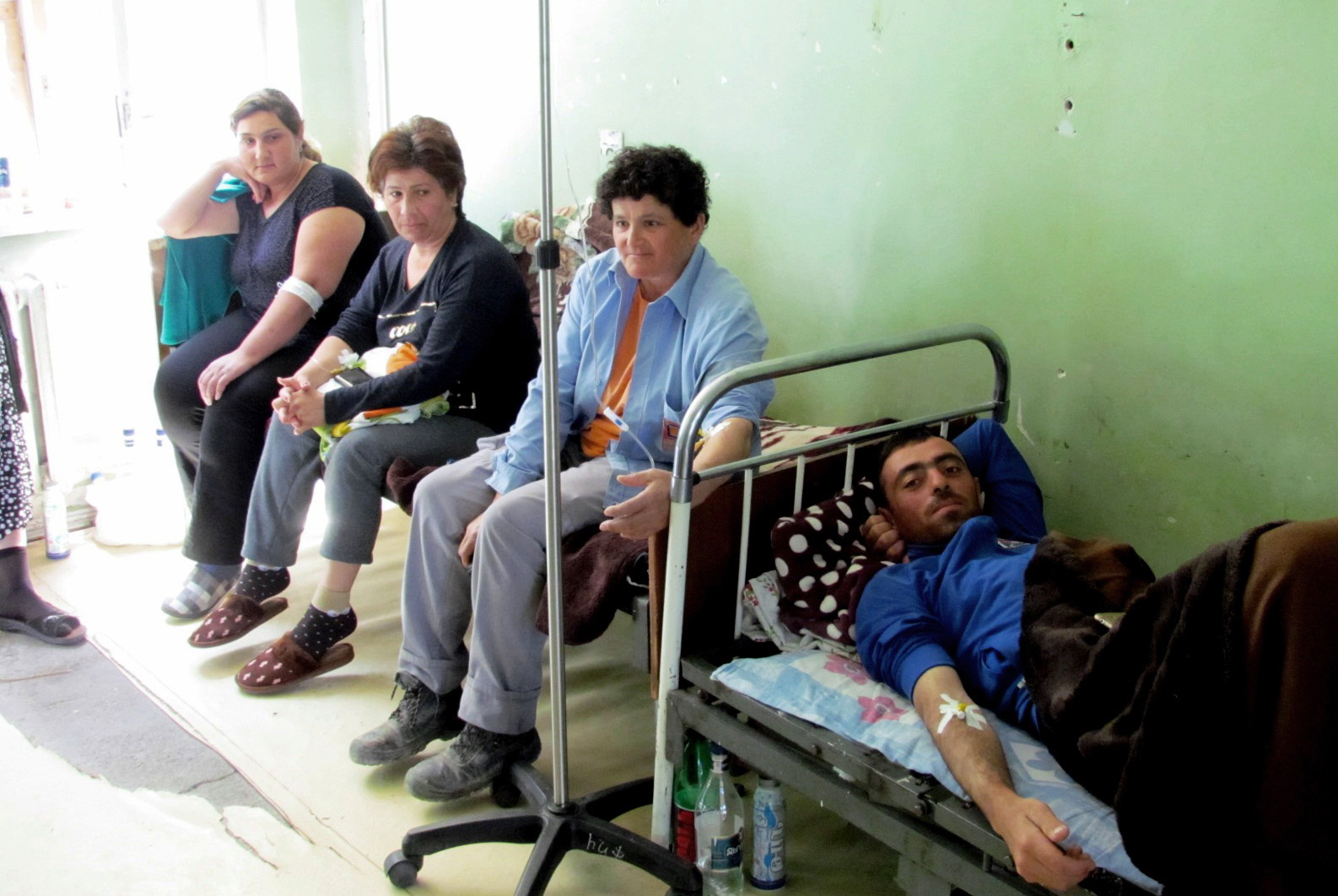 Metzamor Medical Center Director Mikayel Vanyan told Hetq that people started arriving yesterday evening at six with various complaints. By 8:30pm, 58 patients with food poisoning had been admitted. Others were admitted to the Armavir Hospital
Most have been discharged as of today.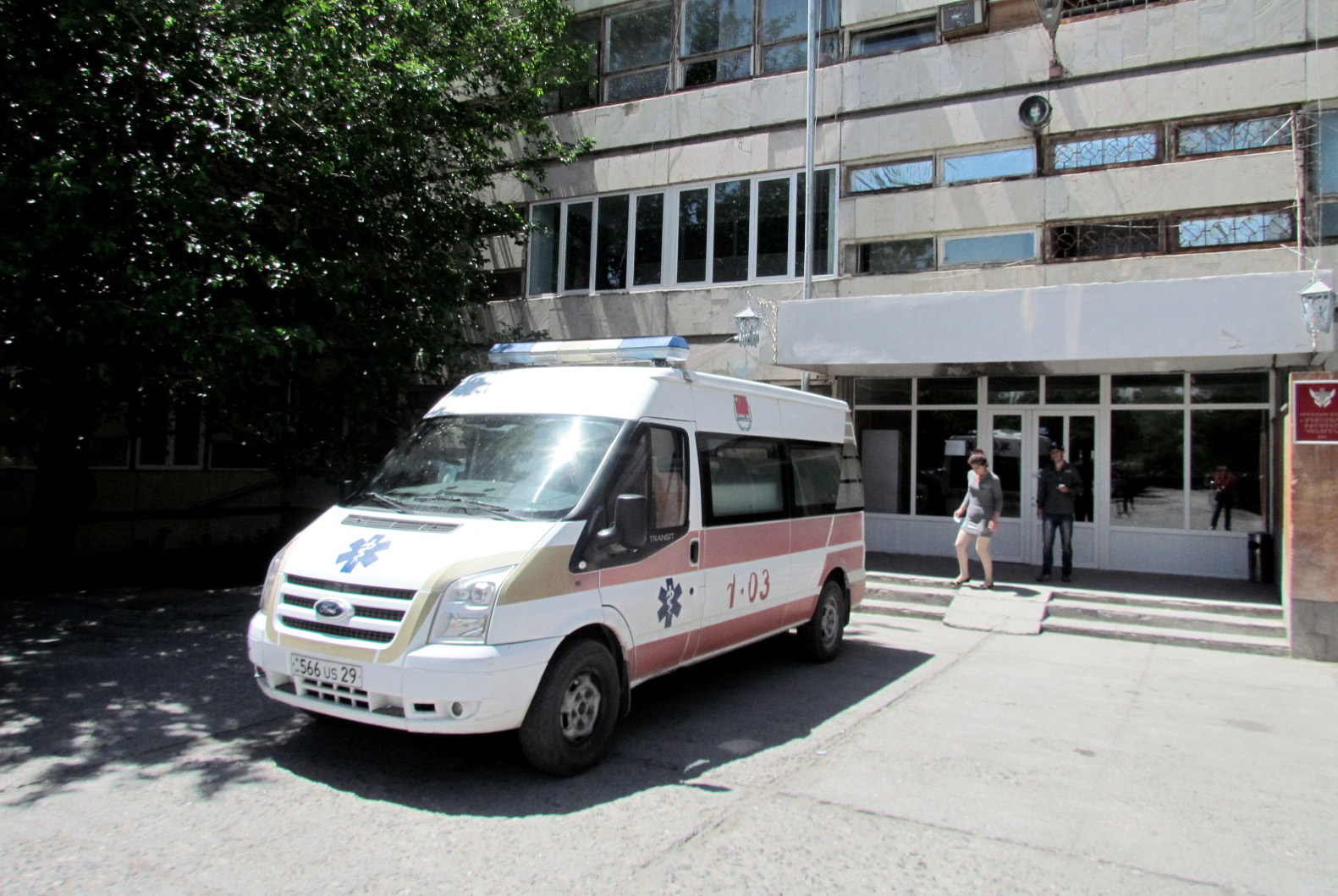 Armenia's Investigative Committee says that 247 company employees ate the sandwiches supplied by Alvina Melkonyan, a private contractor. The workers also ate cherries supplied by Melkonyan and drank water supplied by the private contractor Vazgen Ghukasyan
A criminal case has been launched.