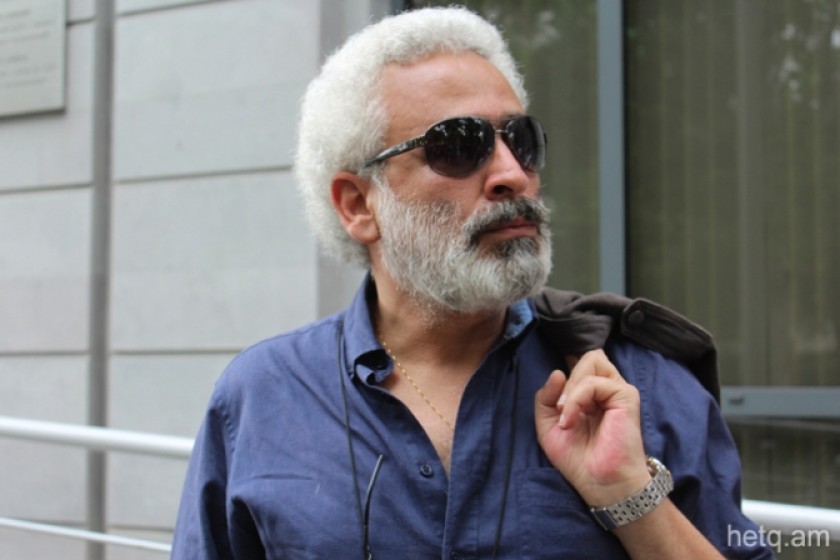 Jirayr Sefilyan's Brother Toros: "The Revolution Isn't Over"
Toros Sefilyan, the brother of Jirayr Sefilyan, arrived in Armenia from Lebanon eleven days ago and says that he now wants to live in Yerevan.
Toros Sefilyan was last in Armenia three years ago during the Electric Yerevan protests.

He claims that Armenian authorities had labelled him persona non grata and that he couldn't enter the country since then but that he recently received a phone call from an unidentified person saying that his name had been removed from the blacklist.
"But when I arrived on May 12, they held me at the airport for two hours. My name was still on the watch list. They asked me if I had a return ticket. I replied that I will not take a one-centimeter step backwards. I am staying in Yerevan. They apologized and that's how I joined our beautiful people and to participate in cleaning out this country," Toros Sefilyan told Hetq.
"I wasn't born outside willingly. We are the grandchildren of western Armenia. I can be the reason for many others coming to Armenia as well," said Toros, who along with his brother created the Defense for the Liberated Lands initiative in 2000.
Since arriving in Armenia, Toros has participated in demonstrations calling for the release of all political prisoners, including his brother Jirayr.
Toros Sefilyan believes the revolution isn't over and that it must reach its logical conclusion – the restoration of justice in the country.
He doesn't accept the idea of a general amnesty for his brother and the other political prisoners like Shant Harutyunyan, Gevorg Safaryan, Garo Yegnukian and Hayk Kyureghyan.
"Criminals are granted amnesty and these guys aren't guilty. They wouldn't accept an amnesty anyway," Toros said.
He believes that if justice is restored in Armenia all the other problems will eventually be resolved and that the country will begin to flourish.
Note to Readers:
Jirayr Sefilyan was sentenced on March 20 of this year to ten years and five months on charges of preparing to foment public disorder, illegal arms possession, and conspiracy to seize government buildings.
On May 30, Armenia's Court of Appeals will review his case and the appeals of six others sentenced alongside Sefilyan.
Sefilyan was arrested on June 20, 2016. See Hetq article: Yerevan Police Arrest Jirayr Sefilyan on Illegal Arms Trafficking and Possession.
If you found a typo you can notify us by selecting the text area and pressing CTRL+Enter