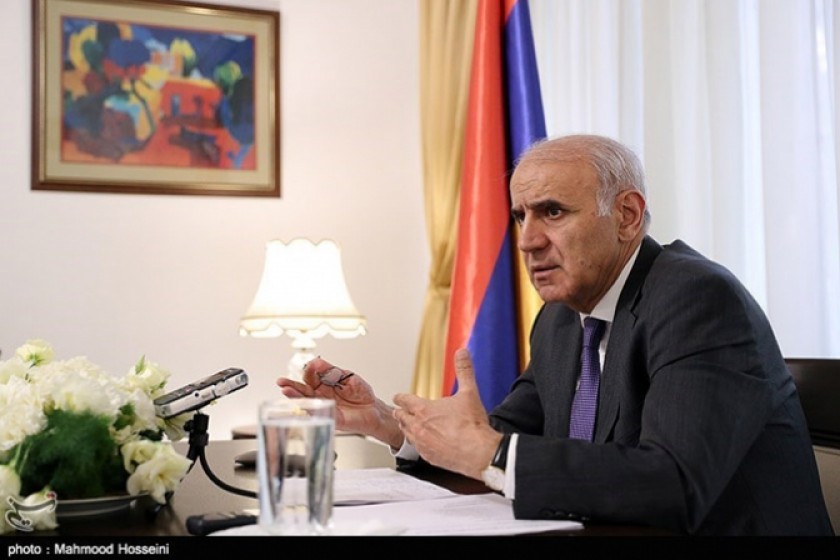 Ambassador Tumanyan Responds to Hetq Article
On May 24, 2018, Hetq received the following letter from ArtashesTumanyan, Armenia's Ambassador to Iran. Tumanyan was responding to an article that appeared in Hetq earlier that same day entitled Skirting Disclosure Laws: Armenian Officials and Their Assets in the Czech Republic.
Here's a translation of Tumanyan's letter:
I present here vital information regarding the May 24 article published in Hetq.
Starting in 2006, the "Lisam" company, registered in Armenia and for which I served as board president from 2006-2015, has engaged in providing legal and business advice. In parallel with this activity, company representatives were also in a number of foreign countries (Russia, Kazakhstan, Italy, Czech Republic) to discuss economic cooperation projects. Suggestions were voiced during meetings in the Czech Republic to conduct economic activity with CIS countries.
After the company was founded in the Czech Republic, and after one year of preparatory work, it wasn't possible to conduct any project. Afterwards, a decision was made to dissolve it.
I consider it necessary to note that that the hetq.am article came as a surprise to me since a petition was sent to the proper Czech authorities to dissolve the company.
I'm thankful for the website's information and am now preparing to take steps to clarify the matter, including relating to my financial disclosure.
P.S. The circumstances mentioned in the article about the ease of receiving a Czech visa are true. However, neither I nor my family members have taken advantage of the possibility.
I feel it necessary to also note that my son and daughter have never been in civil service, and have, for eighteen years, been engaged in professional activities and business.
Respectfully,
Artashes Tumanyan
May 24, 2018
If you found a typo you can notify us by selecting the text area and pressing CTRL+Enter