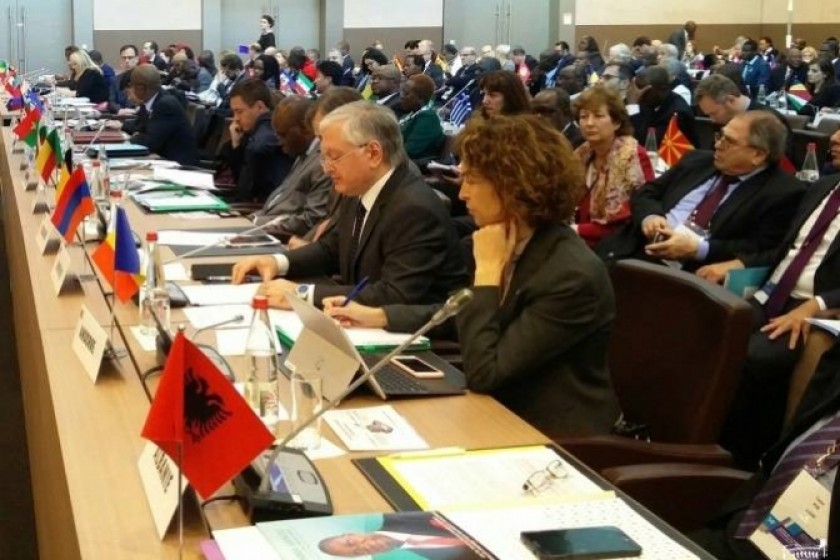 Armenia Signs €2.120 Million Contract with Company to Organize Francophonie Summit and Yerevan 2800th Anniversary Concert
Armenia's Ministry of Foreign Affairs signed a €2.120 million contract with Agence Publics, an ESL&Network company, on April 14 to provide advice regarding the design and implementation of events surrounding 2018 La Francophonie Summit, to be held in Armenia this October, and organizing a concert to mark the 2,800th anniversary of Yerevan.
The International Organisation of La Francophonie was created in 1970. Its mission is to embody the active solidarity between its 84-member states and governments (58 members and 26 observers), which together represent over one-third of the United Nations' member states and account for a population of over 900 million people, including 274 million French speakers.