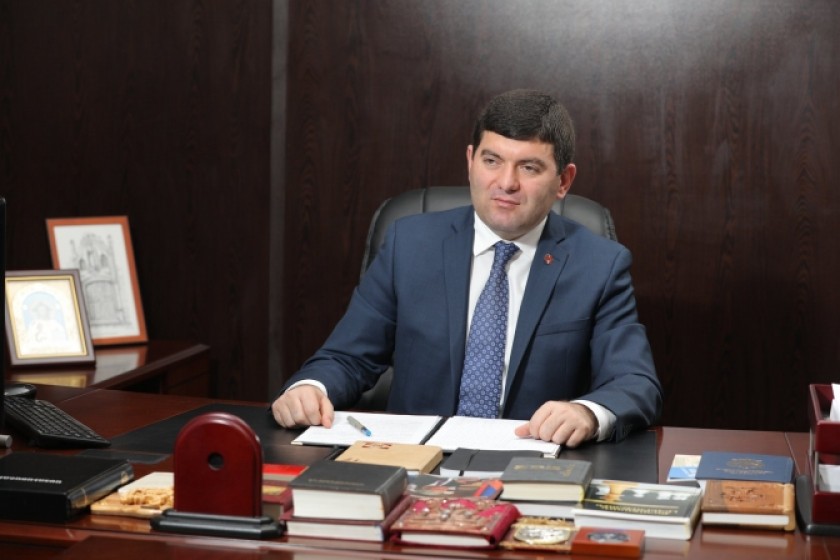 Masis Mayor Grants Contracts to Father of His Assistant
On May 25, Masis Mayor Davit Hambardzumyan signed an 850,000-dram contract with Vardan Ghukasyan, the father of his assistant, to provide balloons, toys and ribbons for a June 1 celebration marking International Children's Day in the town's park.
Edgar Ghukasyan, Vardan's son, was appointed the mayor's assistant in December 2016.
Vardan Ghukasyan also won a Masis municipal 750,000-dram contract to provide services marking the 100th anniversary of the First Armenian Republic on May 28.
He was to print photos of the Armenian soldiers who died in the 2016 "Four Day War" and to lease sound equipment for a concert.
Vardan Ghukasyan has also repaired computers for the Masis Municipality. On January 24 of this year Mayor Hambardzumyan signed a 500,000-dram contract with Ghukasyan for such services.
Masis is a town of some 16,000 nine kilometers south of Yerevan.
So far this year, the Masis mayor has signed contracts totaling AMD 2.1 million with the father of his assistant.
Top photo: Masis Mayor Davit Hambarzumyan