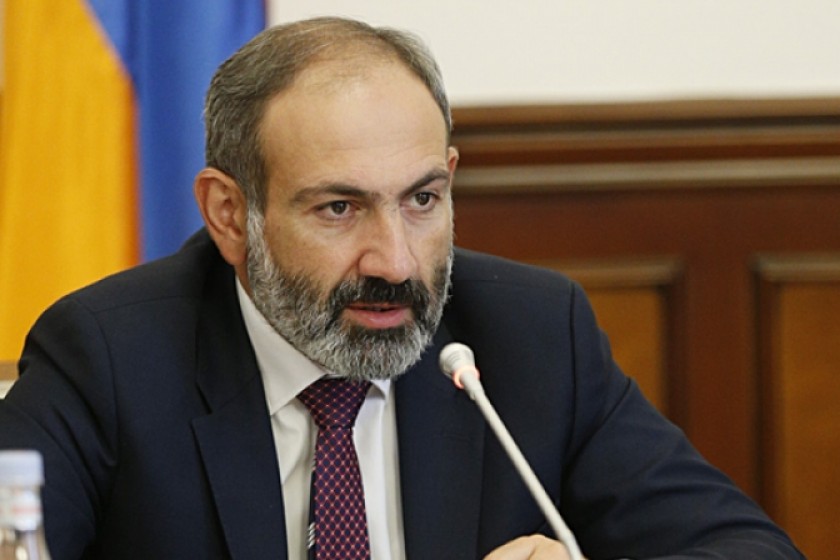 Pashinyan Responds to Complaining Businesses: "Boycott the robbers and the corrupt"
Eleven large business groups in Armenia, including the Yerevan City supermarket chain owned by MP Aleksanyan's family, and SAS Group, owned by MP Artak Sargsyan's family, have signed an open letter to Prime Minister Nikol Pashinyan asking for a meeting to discuss their concerns regarding the government's recent crackdown on tax and other business infractions.
Welcoming the government's initiative "to bring business into the realm of legality", they name several issues to be discussed. Particularly, they raise the issue of a prior agreement with the State Revenue Committee (SRC), resulting in many of them registering hundreds of dummy private entrepreneurs to pay 5% turnover tax instead of 20% for agricultural products.
The businesses complain that the State Revenue Committee has already collected the bulk of their profit tax on the sale of agricultural items, and that the SRC is now demanding an additional 20%tax payment on previous turnoverthey never realized.
They threaten the government with increased imports of agricultural product from abroad, which would harm the local market, and note that they employ 10,000 people and their jobs are "endangered".
At the end of the letter, the businesses propose that the prime minister initiate "legislative solutions to resolve this issue".
Later in the evening, Prime Minister Pashinyan, posted a reply to the letter in his Facebook page, calling on consumers to boycott "the robbers and the corrupt, who want to prove with artificial increases that illegality is better than lawfulness."
Earlier this week, the NSS found out huge infractions in Alex Holding, which operates the Yerevan City supermarket chain. According to preliminary estimates, the total turnover with 461 dummy private entrepreneurs, registered for this chain only, totaled more than 40 billion drams, while they paid 2% of turnover profit instead of 20%.
If you found a typo you can notify us by selecting the text area and pressing CTRL+Enter