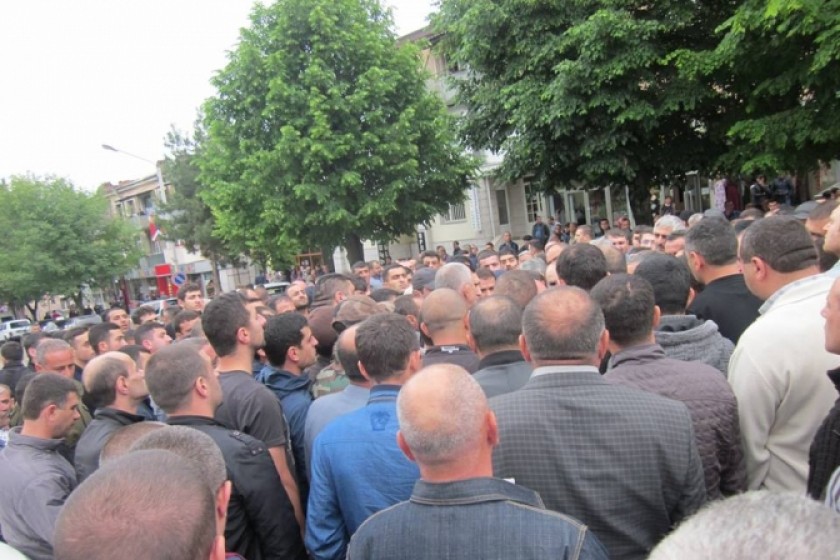 Artsakh: Protesters Promise to Again Block Main Thoroughfare in Stepanakert
Protesters in Stepanakert, the Artsakh capital, say they will again block a main road in the town leading to the central bus station today.
They say their action is in response to a June 1 incident in which members of the Artsakh National Security Service (NSS) assaulted two citizens in response to an earlier confrontation between an NSS officer and residents.
Five NSS members have since been charged with "hooliganism". One is the son of Artsakh NSS Director Arshavir Gharamyan.
The protesters are calling for the resignation of the heads of all police and other enforcement units other than the army.
Karen Simonyan, a member of the protesters' delegation that met with Artsakh President Bako Sahakyan, says that Sahakyan promised a fair investigation into the assault.
They also discussed the dire socio-economic situation in the country and the need better regulate the actions of the NSS.
If you found a typo you can notify us by selecting the text area and pressing CTRL+Enter