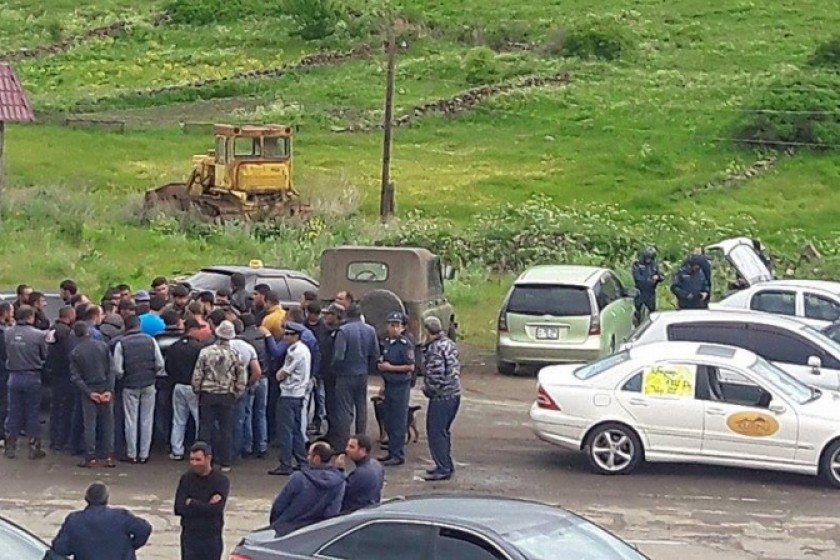 Protesters Opposed to Amulsar Mine to Meet with PM Pashinyan Today
Prime Minister Nikol Pashinyan is scheduled to meet today with demonstrators who have blocked the road leading to the Amulsar gold mine located 170km south of Yerevan on the border between Vayots Dzor and Syunik provinces.
Jermouk resident Vazgen Galstyan told Hetq that the demonstrators received a phone call from Armenian Police Chief Valery Osipyan, suggesting that they leave the scene and travel to Yerevan to meet with PM Pashinyan.
Galstyan says the demonstrators have decided to continue to block the road, but that a delegation of some 10-15 will be sent to Yerevan.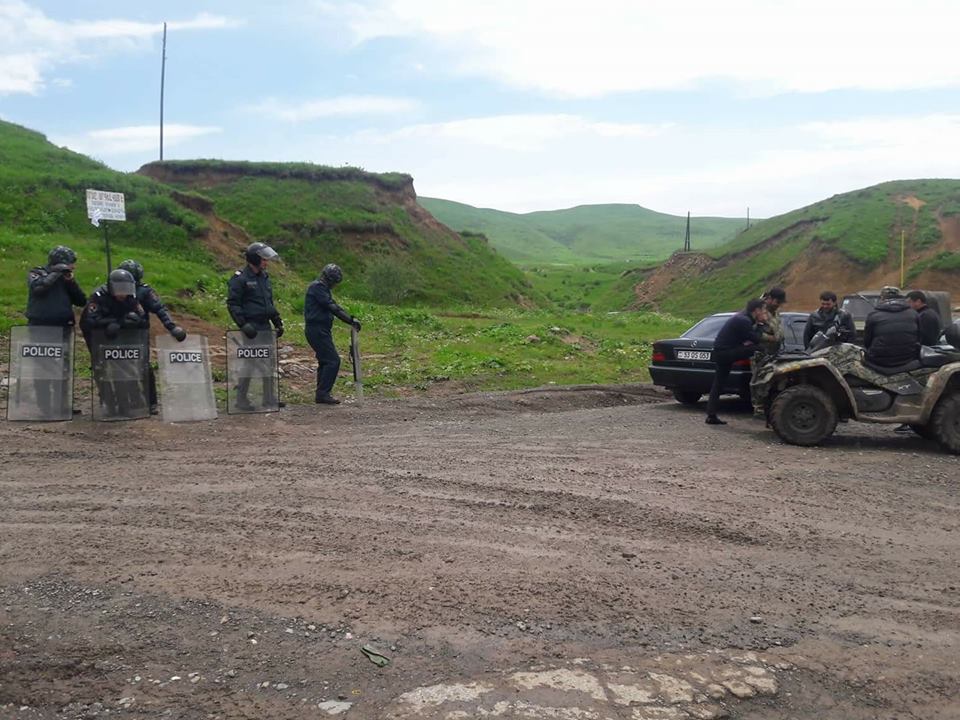 Galstyan says he and other Jermouk residents had blocked the road to Amulsar for four days last week but that they opened it upon the urging of PM Pashinyan.
Not hearing any response from the government on the Amulsar issue, residents of Jermouk and the surrounding villages opposed to the mine again blocked the roadway two days ago.
Deputy PM Tigran Avinyan met with those demonstrating against the Sotk and Amulsar mines. As a result, the demonstrators called off their protest actions.
At the time Avinyan said the matter at hand was a balancing act of sorts – the environment must no be subject to illegal and disproportionate damage, while at the same time the economy must not be thrown into crisis.
Avinyan promised those opposed to Amulsar that the government is taking steps to along these lines.
On May 31, newly appointed Minister of Nature Protection Erik Grigoryan hinted that it might be too late, from a legal standpoint, to halt the Amulsar gold mining project.