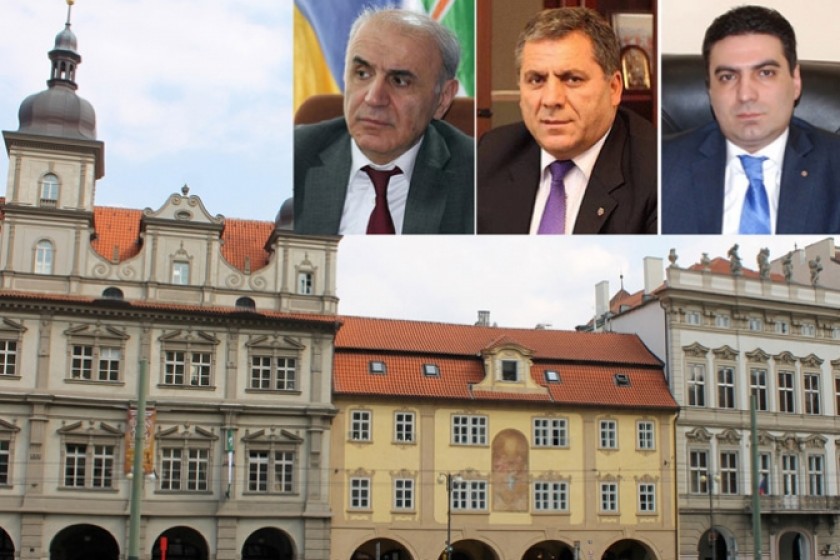 Ethics Committee Reacts to Hetq Article: Asks Officials to Clarify Their Czech Business Holdings
Last month, Hetq published an article regarding the business interests of several government officials, and their relatives, in the Czech Republic.
In the article, entitled Skirting Disclosure Laws: Armenian Officials and Their Assets in the Czech Republic, Hetq focused on the Unitezza Group, owned by Armenia's Ambassador to Iran Artashes Tumanyan, the company ZIKATAR, owned by now former Tavush Provincial Governor Hovik Abovyan, the EDIKAR COMPANY, owned by now former Deputy Minister of Energy Infrastructures and Natural Resources Karen Ghahramanyan, and the company OMIRA, owned by Misak Hovsepyan, the son of former Prosecutor General Aghvan Hovsepyan and currently Head of the Investigative Committee.
Hetq wrote that the ambassador, provincial governor and deputy minister had failed to declare their shares in the Czech companies, and that Abovyan and Ghahramanyan were registered as directors, which isn't permitted under the law,
We had asked the Ethics Committee of High Ranking Officials to tell us what steps it had taken regarding these officials.
Today, the Committee responded, saying that it had sent a formal request to Artashes Tumanyan, Hovik Abovyan and Karen Ghahramanyan, asking them to provide their side of the story in the matter. The Committee promised to provide additional information on the matter once the legal investigation had concluded.
Immediately after the above-mentioned article was published Ambassador Tumanyan sent a reply to Hetq, in which he wrote: "I consider it necessary to note that that the hetq.am article came as a surprise to me since a petition was sent to the proper Czech authorities to dissolve the company. [He refers to Unitezza-V.S.] I'm thankful for the website's information and am now preparing to take steps to clarify the matter, including relating to my financial disclosure."
Nevertheless, to date, there is nothing in the Czech State Registry showing that the company had been dissolved or that it's in the process of being dissolved.

Hovik Abovyan and Karen Ghahramanyan have remained silent on the matter.
In the article we noted that Karen Ghahramanyan had served as Chief of Staff of the Ministry of Energy Infrastructures and Natural Resources from 2004-2018 and that he was appointed Deputy Minister in February of this year. In violation of the law, he failed to file a financial disclosure within thirty days of his appointment as Deputy Minister.
Regarding this infraction, the Committee argued that Ghahramanyan wasn't obliged to file a new disclosure since the time he stopped serving as the ministry's Chief of Staff until his appointed as Deputy Minister was less than fifteen days. (In Ghahramanyan's case, he stepped down as Chief of Staff and was appointed Deputy Minister on the same day, February 22)
However, Prime Minister Nikol Pashinyan dismissed Ghahramanyan as Deputy Minister on June 4, according to Ghahramanyan's wishes.
If Ghahramanyan isn't appointed to a new post, obligating him to file a financial disclosure, he must file a disclosure of his assets and income as of the day when he leaves the post.
The same rule applies to Hovik Abovyan, who was dismissed, according to his wishes, as Tavush Provincial Governor, on June 1.
If you found a typo you can notify us by selecting the text area and pressing CTRL+Enter