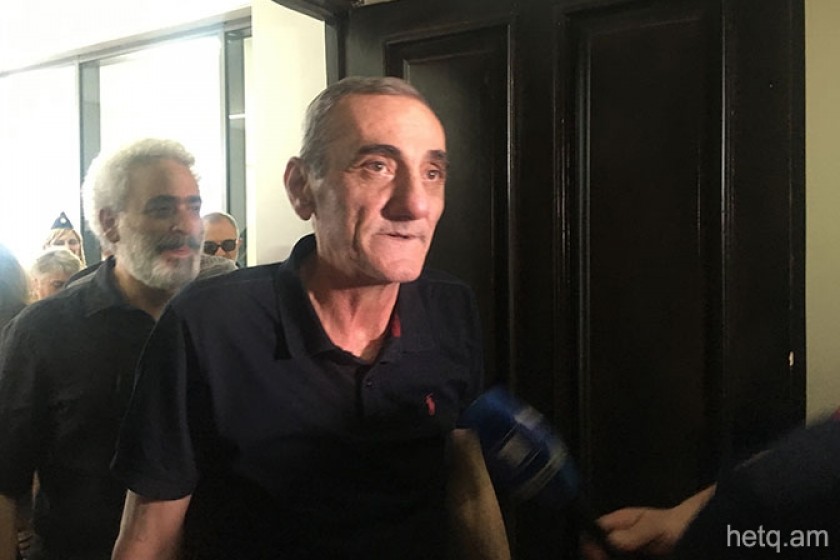 Judge Lifts Detention for Two Sasna Dzrer Defendants Now on Trial
Hovhannes Vardanyan, one of the Sasana Dzrer members now being detained while the trial progresses, was released today on health reasons after signing an affidavit that he would not flee the country.
Vardanyan's public defender, Anoush Mkhitaryan, petitioned the court to lift her client's detention, claiming that he suffered from chronic bronchitis.
Judge Artoush Gebarielyan also lifted the detention of Tigran Sargsyan, another Sasna Dzrer member now on trial, ordering the defendant to sign a similar affidavit.
Vardanyan and Sargsyan are two of eleven Sasna Dzrer defendants now being tried at Yerevan's Avan and Nor Nork Administrative Court.
Photo: Hovhannes Vardanyan