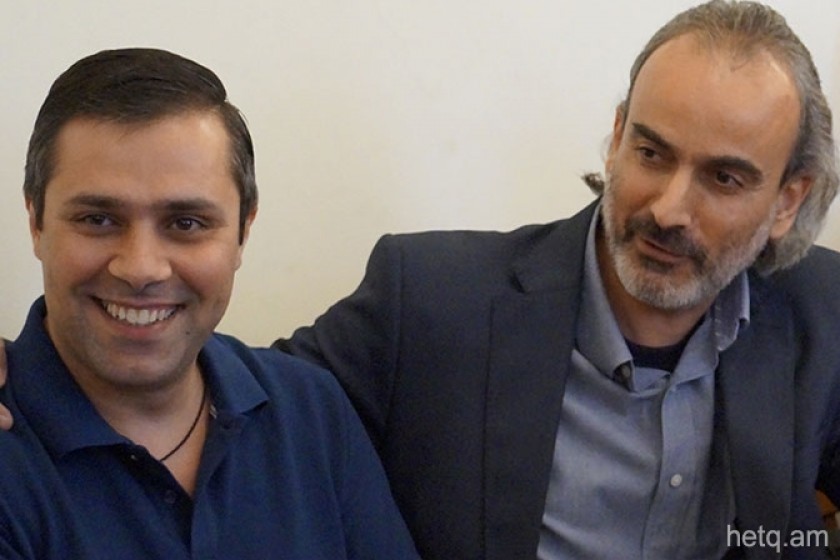 Court Cuts Sefilyan's Sentence; 5 Defendants Released from Detention
Five defendants arrested and convicted in the 2016 "Jirayr Sefilyan Case" on charges of illegal arms possession and conspiracy to seize government buildings were released from detention today while a Yerevan Court of Appeals reviews their petition to have their convictions overturned.
Galust Grigoryan, Nerses Poghosyan, Sasunik Kirakosyan, Hrayr Topchyan and Galust Grigoryan were released after signing pledges not to flee the country. Their original sentences were changed to a maximum of two years.
Jirayr Sefilyan, sentenced on March 20, 2018 to ten years and five months, had his sentence cut to five years and five months.
Sefilyan is also expected to be released from detention after a number of MPs post his bail of 7.5 million drams.
Gevorg Safaryan was sentenced by a lower court to five years and five months. Sasounik Kirakosyan and Nerses Poghosyan were sentenced to three years and five months. Galust Grigoryan and Hrayr Topchyan were sentenced to three years, and Hovhannes Petrosyan received a two-year sentence.
If you found a typo you can notify us by selecting the text area and pressing CTRL+Enter