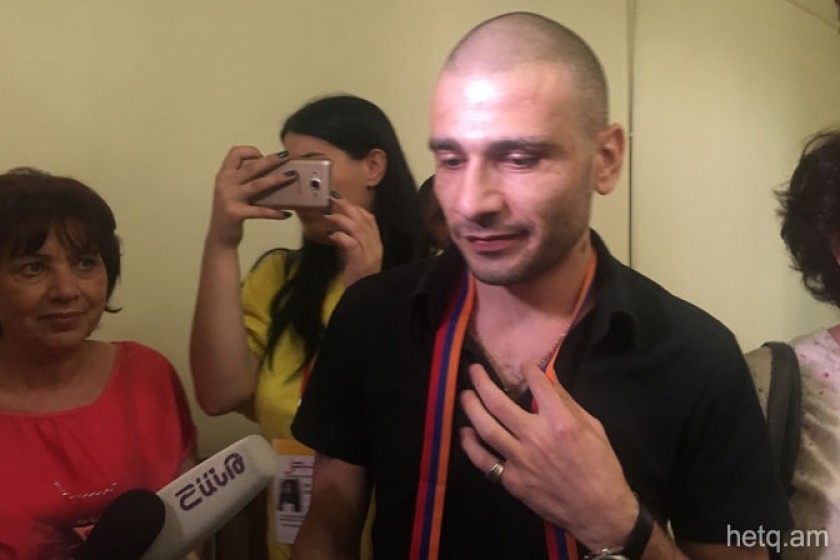 Sasna Dzrer Defendant Hovhannes Harutyunyan Released from Detention
Hovhannes Harutyunyan, a member of the Sasna Dzrer armed group now on trial for seizing a Yerevan police building in July 2016, had been released from detention for health reasons.
A medical document presented to the court states that Harutyunyan has a multiple joint fracture resulting from being shot and is in need of constant medical care and rehab.
Tsarukyan Alliance MPs Naira Zohrabyan and Vahe Enfiajyan provided personal guarantees that Harutyunyan would not flee prosecution.