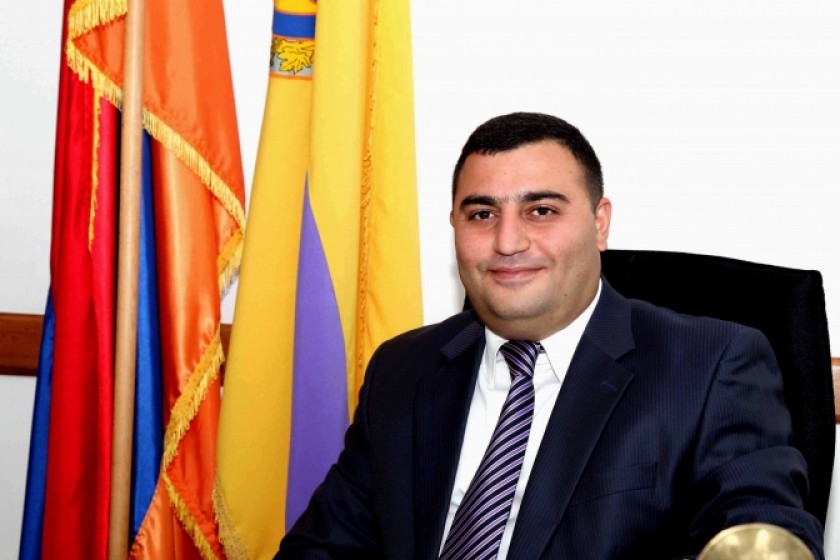 Armavir Governor Orders Investigations of Etchmiadzin Municipality
Armavir Provincial Governor Gagik Mirijanyan has told Hetq that a temporary mayor will be appointed in Etchmiadzin to replace Karen Grigoryan who resigned from the post on Sunday.
Mirijanyan said that investigators will soon launch a series of probes into all aspects of the Etchmiadzin municipality's activities.
Karen Grigoryan, son of Manvel Grigoryan, served as Etchmiadzin mayor since 2008.
The provincial governor said that protests, as occurred in Etchmiadzin last week, are manifestations of public discontent, and can happen anywhere in Armenia.
Mirijanyan said young people in the town of Armavir are publicly voicing their displeasure and have sought a meeting with him, to which he's agreed.
Photo: Gagik Mirijanyan