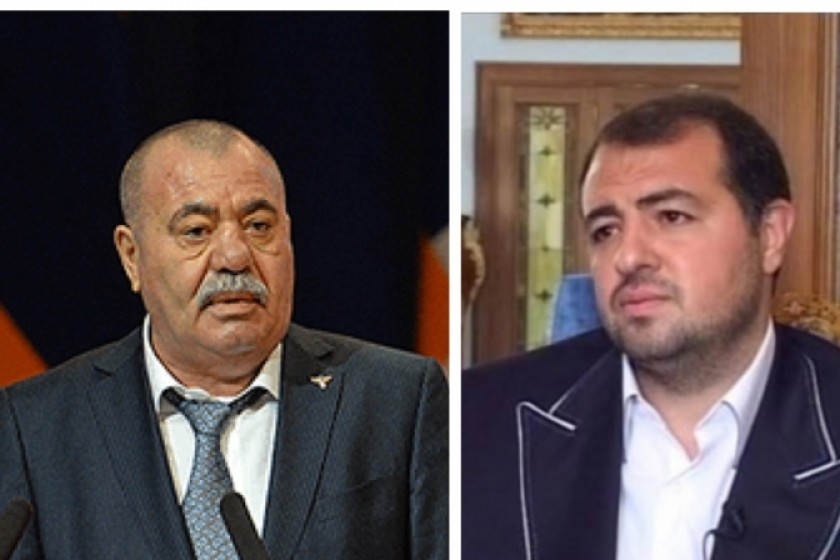 Grigoryan, Asatryan Brought to Court for Pre-Trial Detention Hearing
Manvel Grigoryan was brought to Yerevan's Nor Nork Administrative Court today just hours after Armenia's parliament stripped the former army general of his immunity as a legislator, thus allowing him to be prosecuted on illegal arms possession and embezzlement charges.
The court will now have to decide whether to keep Grigoryan in pre-trial detention or release him on bail.
Also brought to the court was Artur Asatryan (aka Don Pipo), who was also arrested on June 16 in Etchmiadzin, and is charged with various counts of kidnapping (Article 131, Pts. 1, 2, 3, 6 of the Criminal Code) and one count of illegal arms procurement/possession (Article 235. Pt. 2)
The court has already started to review a motion of the Prosecutor General's Office to keep Asatryan in pre-trial detention.
Photo (from left): Manvel Grigoryan, Artur Asatryan