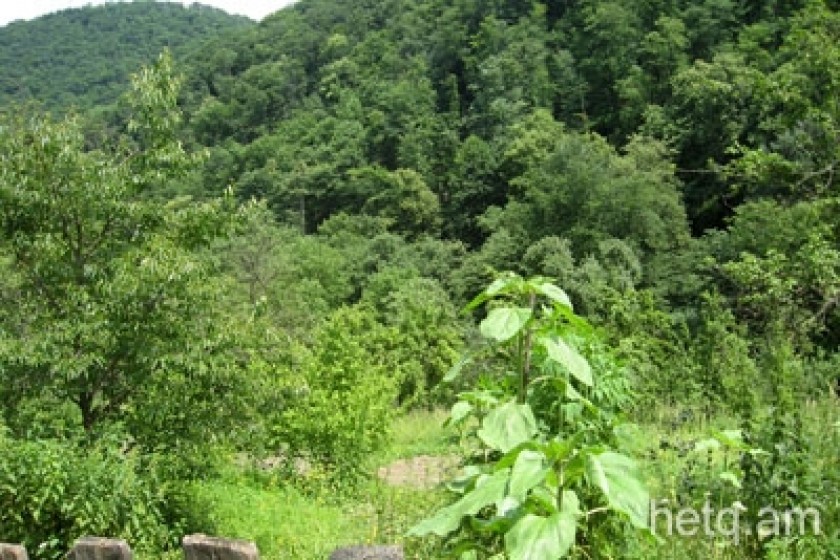 Heritage Party MP Postanjyan - Teghout Mine Must be Stopped
At a press conference today, Sona Ayvazyan, President of the Transparency International Anti-Corruption Center, claimed that the mining operation now underway at Teghout, in Armenia's Lori Province, has not undergone an expert environmental assessment.
The copper and molybdenum mine, operated by the Armenian Copper Programme (ACP), has been a target for environmentalists and concerned citizens since plans were unveiled to the public in 2006, even though the Armenian government granted an operating license five years earlier.
Ayvazyan told reporters that ACP substantially modified its mining plan after its original draft was positively assessed.
She noted that while the impact assessment was for an eight year period, the real environmental threats from the mining operation will surface years later.
A number of Armenian NGO's have tried, but failed, to get ACP's operating license revoked in the courts.
They have now taken their case to the Aarhus Convention Compliance Committee since many provisions of the Aarhus Convention have been violated, in their estimation.
The Aarhus Convention grants the public rights regarding access to information, public participation and access to justice, in governmental decision-making processes on matters concerning the local, national and trans-boundary environment.
Heritage Party MP Zarouhie Postanjyan stated that mining at Teghout must be stopped at all costs given that Armenia cannot afford to have yet another dangerous tailing dam on its soil.
She added that the Armenian government, a signatory to the Aarhus Convention, neither fully understands its meaning nor takes its implementation seriously.
If you found a typo you can notify us by selecting the text area and pressing CTRL+Enter