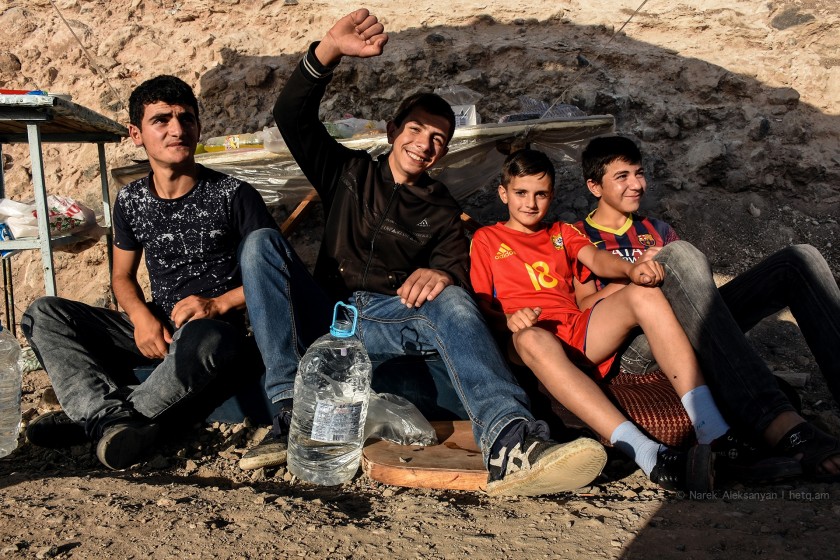 Amulsar: Faces of the Opposition
All roads leading to the Amulsar mine site, located 170km south of Yerevan on the border between Vayots Dzor and Syunik provinces, have been closed for the past twelve days by activists opposed to the project.
Residents of the nearby communities of Jermouk and Gndevaz take turns to man the four roadblocks day and night.
Construction at the site has come to a standstill.
On June 26, Artur Grigoryan, the new head of the Ministry of Nature Protection's Environmental Protection and Mining Inspectorate, stated that a working group had been created to inspect mining operations in Armenia and that its first task would be to examine the proposed Amulsar gold mine.