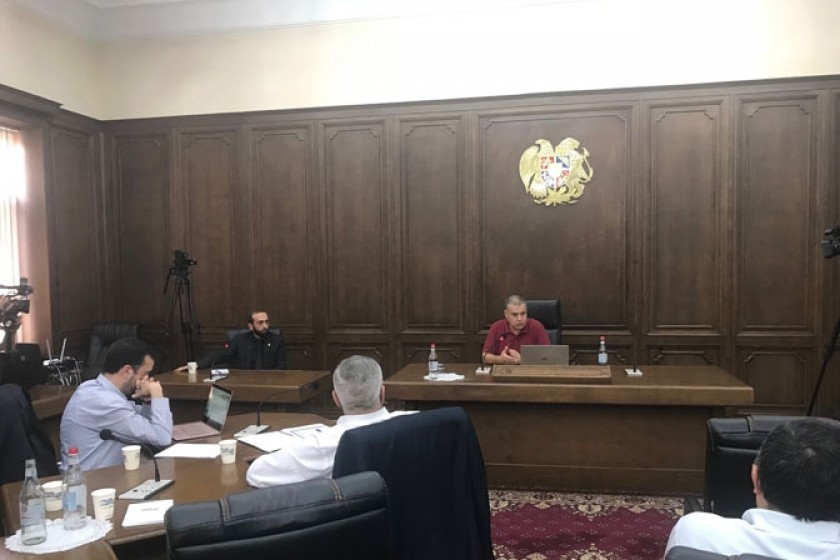 Armenian Deputy PM: Ten Months Left for Parliamentary Elections
Addressing a parliamentary working group tasked with reforming Armenia's Electoral Code, Deputy Prime Minister Ararat Mirzoyan said it was vital for elections in the country to be free, fair and transparent so that nobody could dispute their legitimacy.
Mirzoyan, who heads a government electoral reform committee , stressed that the next round of parliamentary elections in Armenia are particularly important in this context, adding that the two bodies are working towards the same goal.
"I am certain that starting today we will work with the parliamentary forces. After all, the goal of us all is to have a good code that ensures transparent elections," Mirzoyan said, adding that the ideal solution would be for all parliamentary factions to agree on one package of electoral reforms.
When asked when parliamentary elections might be held, Mirzoyan said that Nikol Pashinyan's government has given a one-year deadline for new elections.
"If we have a bill ready by September, and I hope this will be the case, discussions are supposed to take place afterwards. The Venice Commission must also weigh in on the matter. We must find the best solution, taking into account the government's one-year deadline. Ten months are left," Mirzoyan said.
If you found a typo you can notify us by selecting the text area and pressing CTRL+Enter