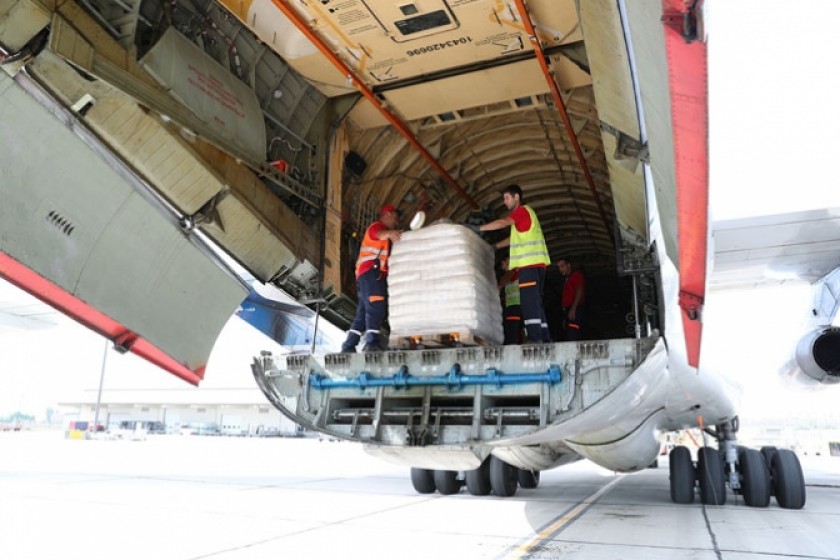 94 Tons of Humanitarian Aid to Syria
Yesterday saw the first shipment of 94 tons of humanitarian assistance to be sent to Syria due to the combined efforts of the emergency affairs ministries of Russia and Armenia, the Armenian-Russian Humanitarian Response Center, and the Armenian Red Cross.
The goods, delivered fromYerevan to Latakia via a Russian IL-76, will then be distributed throughout Syria by the Syrian Red Crescent.
30 tons of goods will be in Aleppo by the Armenian Apostolic Church Diocese.
Two more flights, one today and one tomorrow, will transport the remaining goods to Syria.