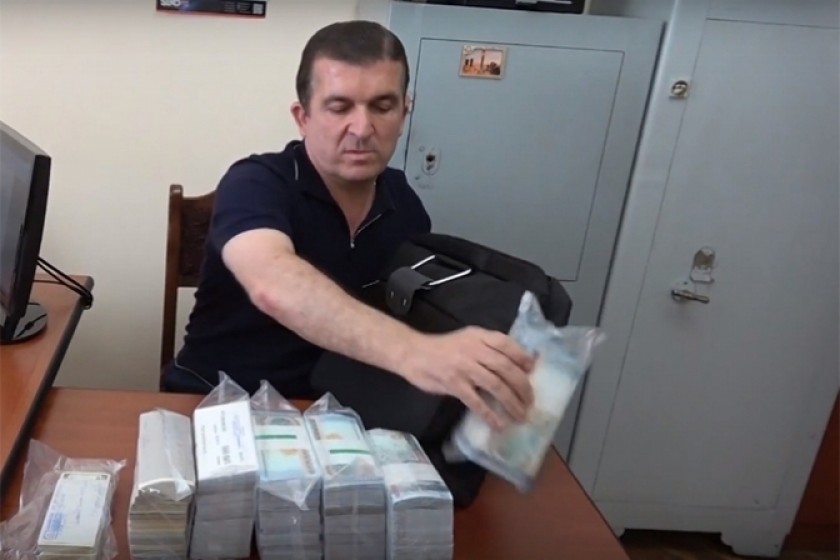 Serzh Sargsyan's Former Security Chief Released on $2 Million Bail Payment
Vachagan Ghazaryan, Serzh Sargsyan's former security staff chief, who has been charged with "illegal enrichment" was released today from pretrial detention after paying one billion drams ($2.079 million) in bail.
Ghazaryan, who also served as Deputy Chief of the State Protection Service, was charged with illegal enrichment on June 27, one week after a police raid of his Yerevan apartment netted AMD 35 million, $1.1 million and €230,500 in cash.
He was taken into custody on June 25, after withdrawing $170,000 and AMD 436 million from the bank.
Naturally, his financial disclosures submitted to the government did not reflect the true amount of his assets.