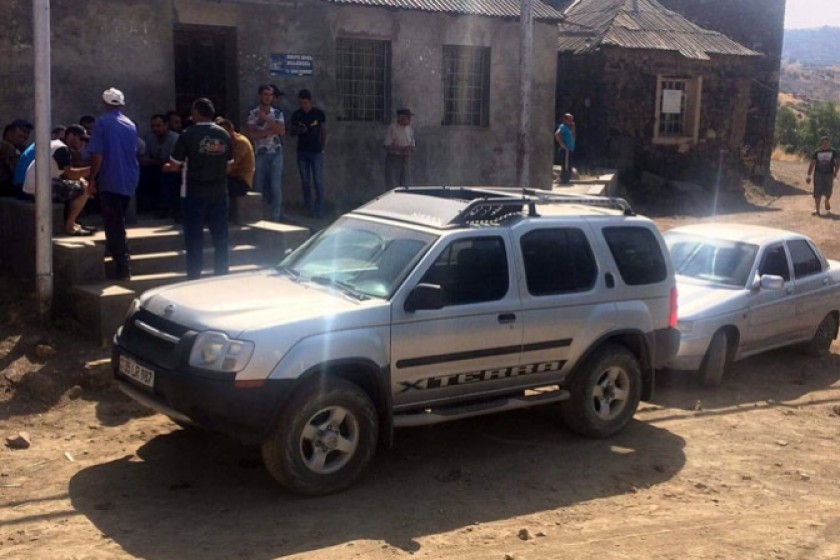 Herher Village Residents Demand Entry to Reservoir
Residents of the Vayots Dzor village of Herher protested outside the municipal building today, demanding that they be allowed access to a nearby reservoir to fish and picnic.
Henrik Abrahamyan (brother of Armenia's former prime minister Hovik Abrahamyan) uses the reservoir to grow fish and has barred residents from entering the site for the past three years.
Herher resident Artur Voskanyan told Hetq that villagers have frequently complained to local officials to no avail.