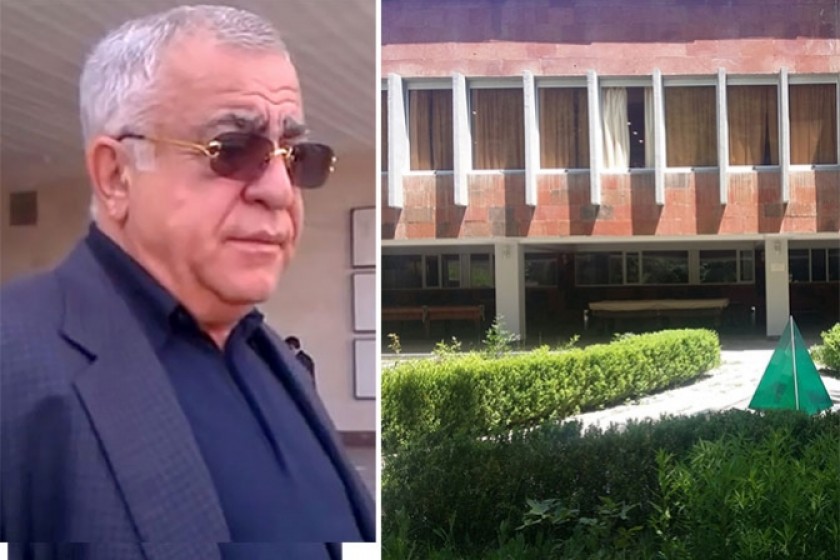 Health Resort Owned by Serzh Sargsyan's Brother Received AMD 400 Million in State Contracts
Over the past three years, Armenia's Ministry of Health has allocated some AMD 400 million ($830,000) in business contracts to a company owned by Aleksandr Sargsyan, the brother of former Armenian president Serzh Sargsyan.
The company, Gandzaghbyur LLC, was registered in 1999 and operates a health resort and spa in the community of Arzakan.
According to a contract signed earlier, the ministry is supposed to allocate 143.218 million drams to the company this year to provide rehabilitative medical services to patients.
As of May 31, the ministry has paid the company more than 44 million drams.
The contract hasn't escaped the scrutiny of newly appointed Minister of Health Arsen Torosyan, who ridiculed it in a Facebook post.
The resort dates back to the Soviet era and Hetq was unable to find any information regarding its privatization and how it wound up in the hands of Aleksandr Sargsyan.
Over the years, Gandzaghbyur has been getting its fair share of ministry money handed out to the country's medical centers.
The AMD 143 million contract the company won this year, is nearly the same as that given to the Malayan National Eye Institute in Yerevan.
In 2017, the Ministry of Health allocated AMD 115 million to Gandzaghbyur LLC, the same amount it gave to Malayan National Eye Institute. Only eleven medical centers financed by the government got more last year.
In 2016, the ministry signed a 155.760-million-dram contract with Gandzaghbyur, making it tenth on the list of hospitals receiving the most state assistance.
The resort has received state money before 2016.
From 2011-2012, the resort was included as one the country's medical centers where socially vulnerable people were sent for treatment.
In 2013, 120 of the 208 free medical treatment slots granted by the Yerevan Municipality, wound up being assigned to Gandzaghbyur. In 2011, 90 of the 187 free medical treatment slots granted by Yerevan were allocated to Gandzaghbyur.
If you found a typo you can notify us by selecting the text area and pressing CTRL+Enter