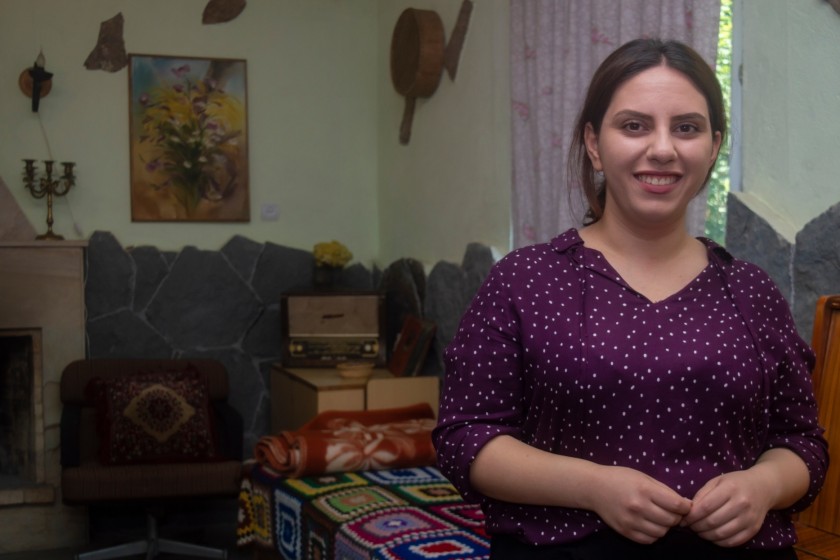 "Under the Walnut Tree" B&B – Lilit Manages a Family Business in Yeghegnadzor
23-year-old Lilit Khalatyan was born in Yeghegnadzor, the provincial capital of Armenia's Vayots Dzor Province.
After graduating from the Armenian State Pedagogical University in Yerevan, she returned to Yeghegnadzor to set up her own business - a bed and breakfast (B&B). To acquire the necessary edge to do this, Lilit attended a number of seminars for tourist guides.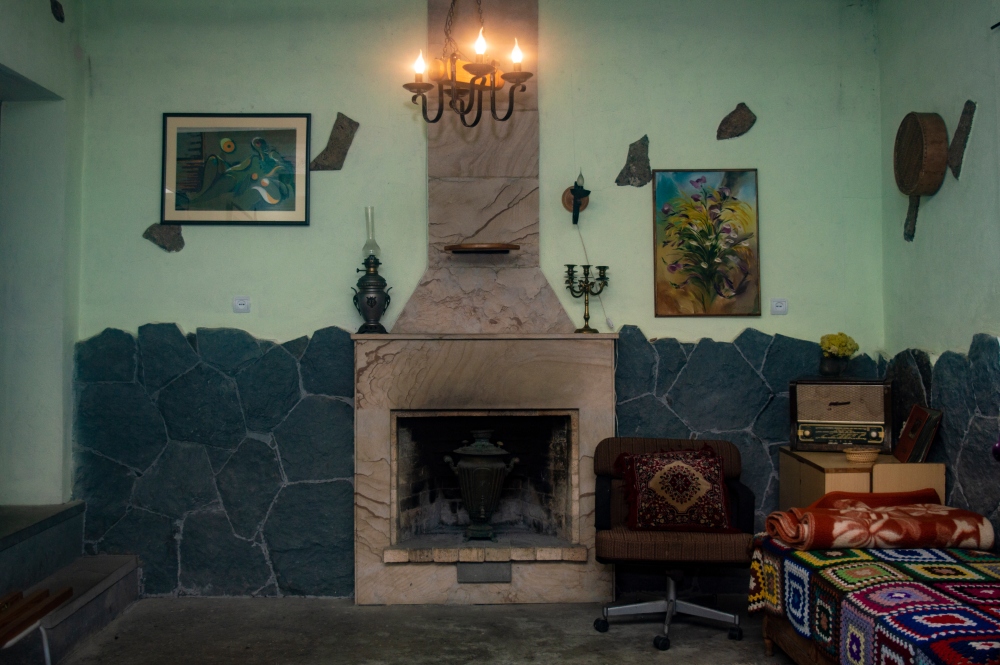 The big walnut tree, planted by Lilit's grandfather next to the gate, casts a long shadow on the house. That's where the B&B got its name - "Under the Walnut Tree".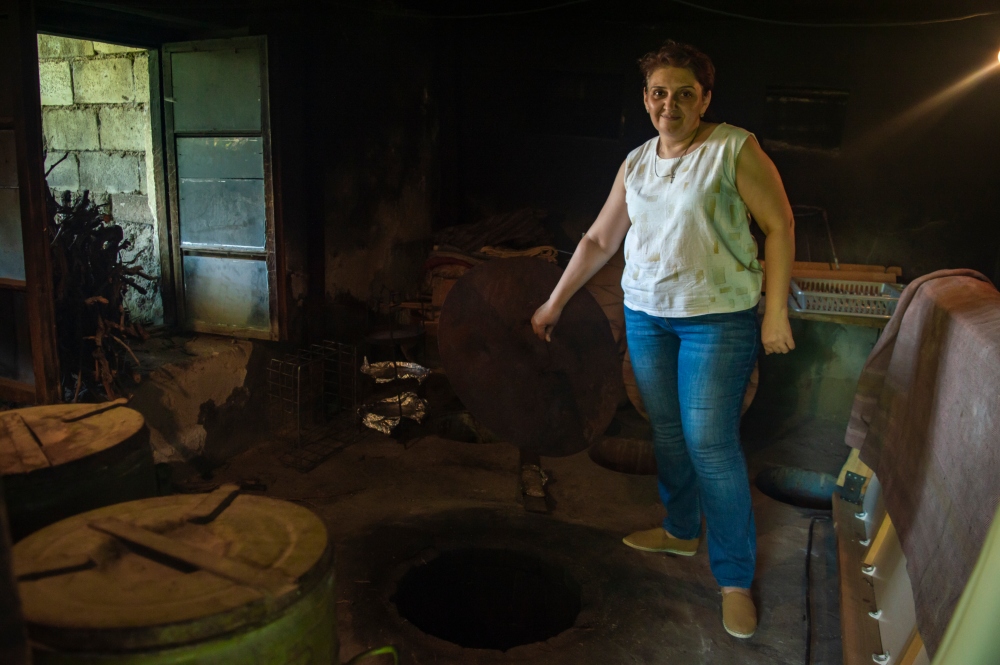 The house's living room has been turned into an art center, displaying the works of local artists. Lilit wants to present Armenian culture and traditions to local and foreign tourists.
There are some antiques in the gallery: petrol-lamps, a samovar, a couch. Open-air pavilions are located in front of the gallery.
The B&B is a family business, with each member doing their own task.
Lilit's father Abraham is a beekeeper and a woodcutter. The pavilion and tables in the B&B are his work. He makes vodka in the yard.
Lilit says her father is the best at showing the vodka distillation process, which is quite interesting for the tourists. Now, they are also planning to show the tourists the process of extracting honey from the beehive in the autumn.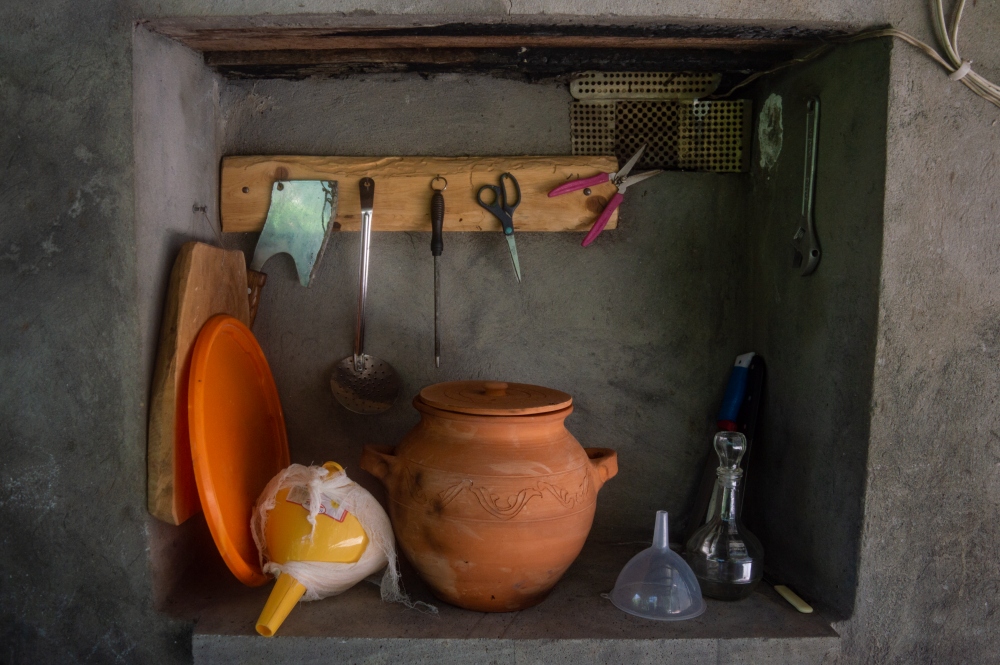 Lilit not only manages the B&B, but also helps her mother, Anna, in the kitchen. The cuisine is Armenian. They serve mainly traditional dishes, like shorva and dolma with onions, specific to the region.
The B&B has been open for three months, having already hosted around 500 visitors.
The guests also have the opportunity to cook themselves - to barbeque and bake traditional Armenian bread lavash and gatah (round pastry).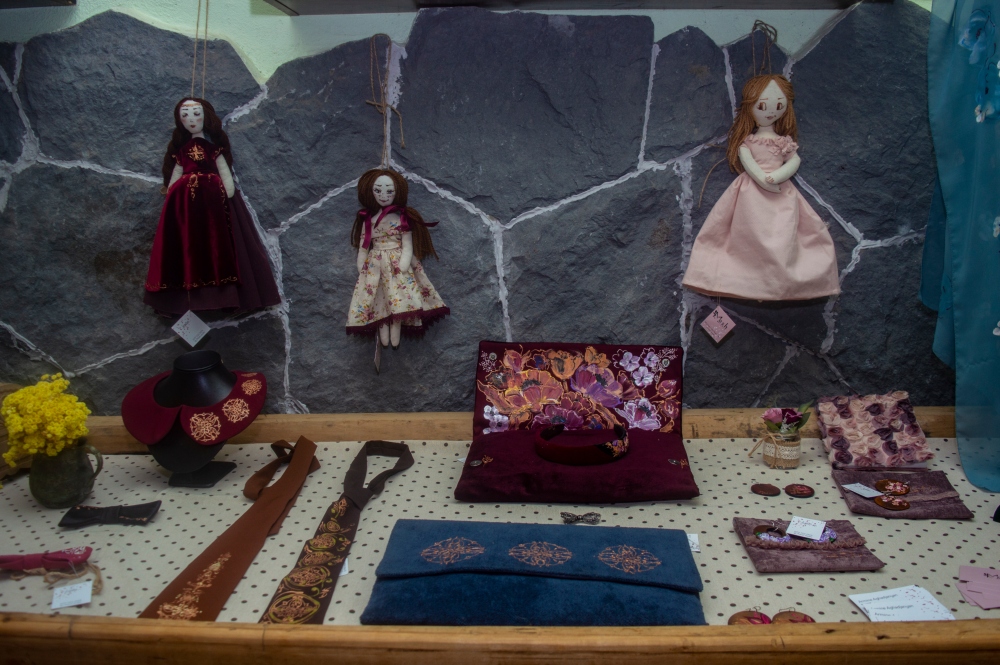 Lilit says Yeghegnadzor is a nice place for developing tourism in Armenia, and she aims at making her neighborhood a tourist center.
Photos by Gayaneh Yenokyan