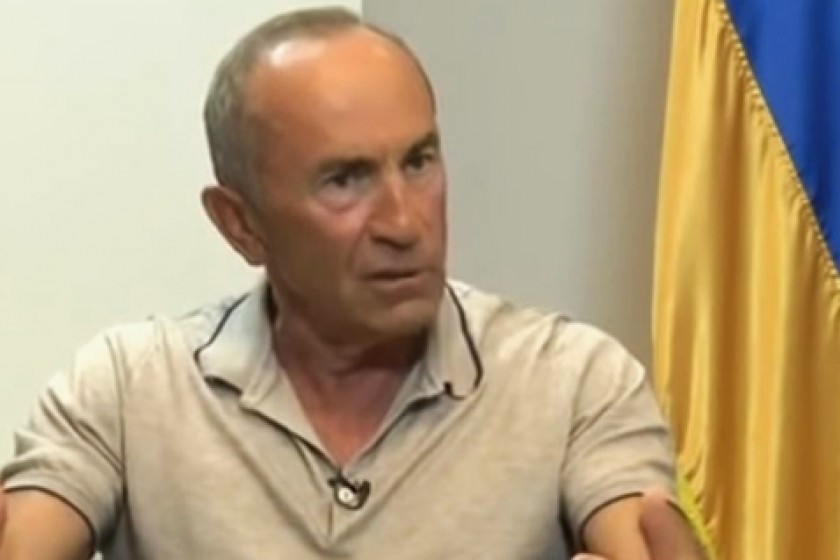 Kocharyan a No-Show at Scheduled Yerevan Press Conference
Former Armenian President Robert Kocharyan never made it to a press conference scheduled for today at noon in Yerevan.
The Erebouni Plaza Business Center hall was mobbed by those protesting yesterday's release of Kocharyan by Armenia's Court of Appeals.
Kocharyan, the country's second president, had been charged with usurping state power during the March 1, 2008 post-election protests in Yerevan during which ten people died.
P.S. After the incident, Kocharyan's office released a statement accusing Pashinyan's government of fomenting the protest and not tolerating any diversity of opinion.
"This is nothing more than crude pressure against dissent, or as a prominent political analyst recently said, terror of thought. Today's incident proves the growing concern of many in society that the new regime does not tolerate dissent and are capable of politically persecuting the opposition, especially those whose political gravitas and prospects raise serious concerns for the current government," the statement reads.