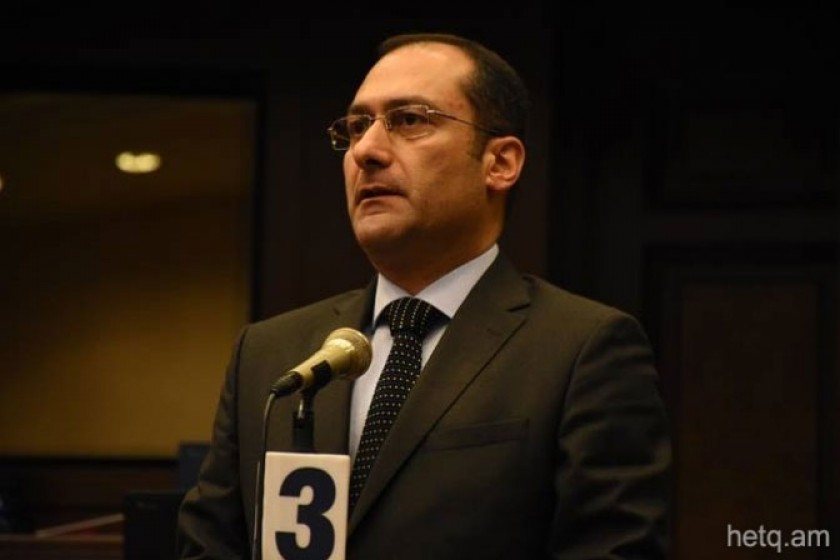 Armenia's Justice Minister to Run in Yerevan Municipal Election
Artak Zeynalyan, currently serving as Armenia's Minister of Justice, told reporters today that he will head the ticket of an alliance to be formed by the Hanrapetutyun (Republic) and Lousavor Hayastan (Enlightened Armenia) parties in the September 23 Yerevan Municipal Council election.
The following political parties have already registered for the election - Heritage, Civil Contract, Yerkir Tsirani and Prosperous Armenia, Gala.
Once formed, the council will then elect a new Yerevan mayor, from the list of candidates heading each ticket, to replace Taron Margaryan who resigned in July.