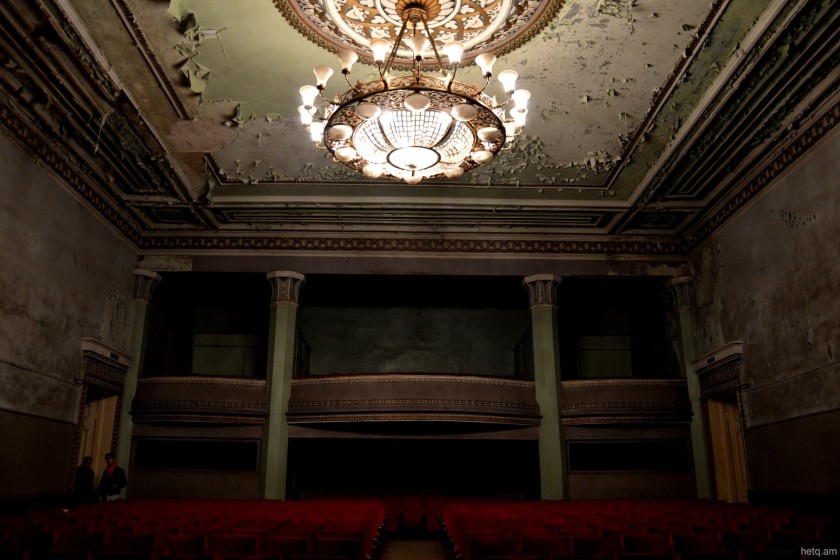 ArtSakh Fest Contemporary Art Festival: Aiming to Revitalize Interest Towards Art and Culture in Stepanakert
The ArtSakh Fest Contemporary Art Festival will be held in Stepanakert, Artsakh, on 5-7 October, with participation of around thirty artists from Artsakh, Armenia and abroad.
The festival's program includes contemporary dance, audio-visual installations, interactive public art, performances and much more.
The festival will be held at the Stepanakert Vahram Papazian Drama Theatre, which is currently in poor condition having last been renovated 38 years ago.
Hetq talked about the festival with the author and curator of the project Anna Kamay, event and artist residency manager at the Institute for Contemporary Art (ICA).
How did you come up with the idea of ARTsakh Fest?
I decided to move to Artsakh last autumn, while doing research for my future projects.
Even before that, during the four-day war in April 2016, I went to Artsakh with my child, while many left their homes, moving women and children to safer places. I was interested in the people's way of thinking and their daily life in such an extreme situation. I needed to feel what the locals experienced every day.
I lived in Martuni for around seven months. My daughter attended a local kindergarten, getting used to it after a while. I spent most of my time writing and working at home, and there was nothing to do except entertaining guests. I started to miss the community - a place where people gather, discuss and make joint decisions and this made me think about a cultural initiative, which is called ARTsakh Fest today.
At first, I was planning to do something in the Martuni Cultural House (it is a small copy of the Opera House in Yerevan), but then a friend of mine, Ani Gharabaghtsyan, showed me the abandoned building of the Stepanakert Drama Theater.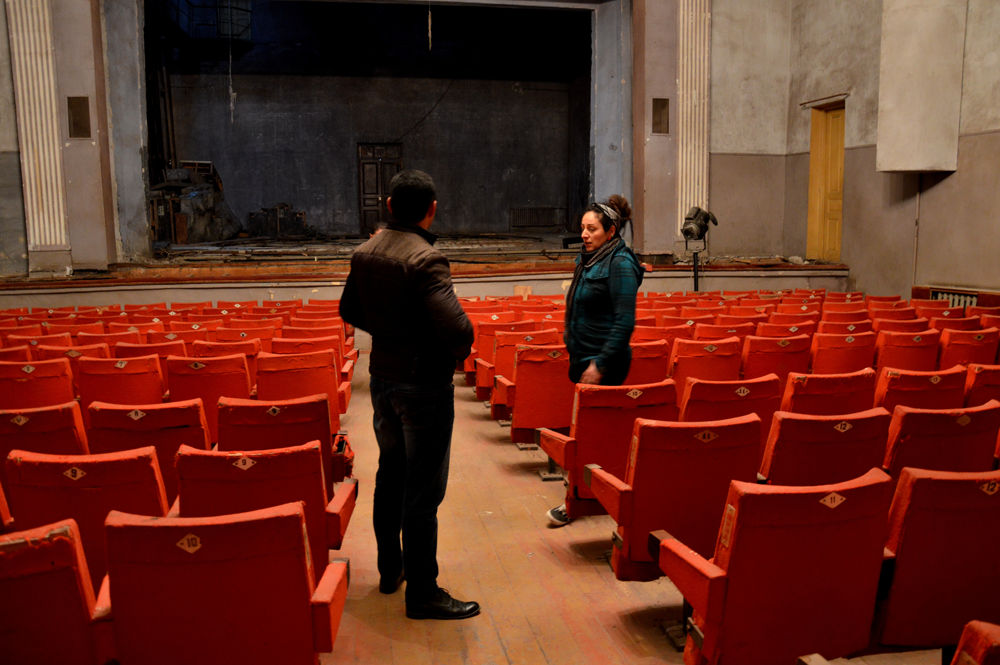 Why are you holding the festival at the Stepanakert Drama Theater, which is in such bad shape?
This building, built in the 1930s, is amazing from outside and inside. The locals call it "the beauty of Stepanakert".
The theater staff temporarily moved to the Palace of Culture in Stepanakert because of the building's poor condition.
For the first time in my life, I had to deal with government agencies, since permission was required to make changes to the building. The employees and ministers of the Ministry of Culture of Artsakh (both current and former) were very friendly, greatly appreciating my project.
It is difficult to comprehend that there are more than 15 theaters in Yerevan and only one in Artsakh. And that one is in such bad shape. The theatre building can become an open center for designing and producing contemporary art projects, a cross-link network of people and ideas.
People live, create and dream in Artsakh. There is a huge potential, but unfortunately there are no platforms to work with that potential and turn Artsakh into an emerging cultural center.
Our festival attempts to restore the action accompanied by words – just like the theater in terms of its structure and content.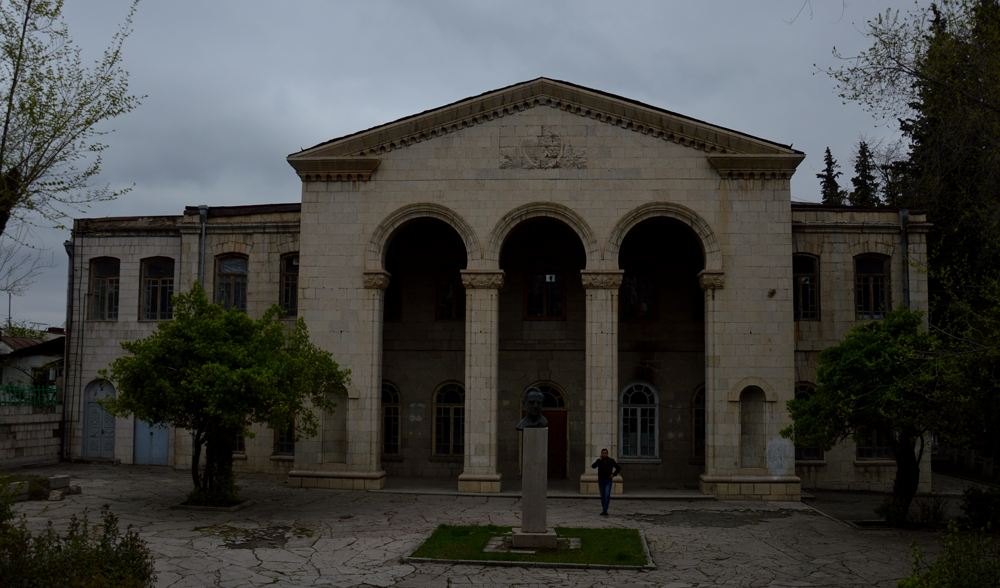 Who's participating in the festival?
We want to bring as many international artists to Artsakh as possible, to introduce them to the local culture and exchange experiences. But our main goal is reactivating local artists and communities and including them in the festival.
There are many artists in Artsakh, but most of them work with traditional media. Isolation and absence of school are to blame for that. However, there is a conceptualist from the old school, Robert Abrahamian, who has already broken this isolation, at least in his own village - Metz Tagher.
Photographer Areg Balayan from the younger generation also does this, and his works are famous in Armenia as well. Both artists will participate in the festival. We'll try to locate more local artists for the festival.
Most of the international artists involved in the festival are our residents of the ICA art shelter, old and new, who got interested in interacting with local artists and the idea of ​​the festival in general.
The majority of artists invited from abroad are working with media that are not yet known in Artsakh (sound arts, public art, etc.).
Thus, we will try to boost the possible dialogue between foreign and local artists, which will hopefully continue in the future.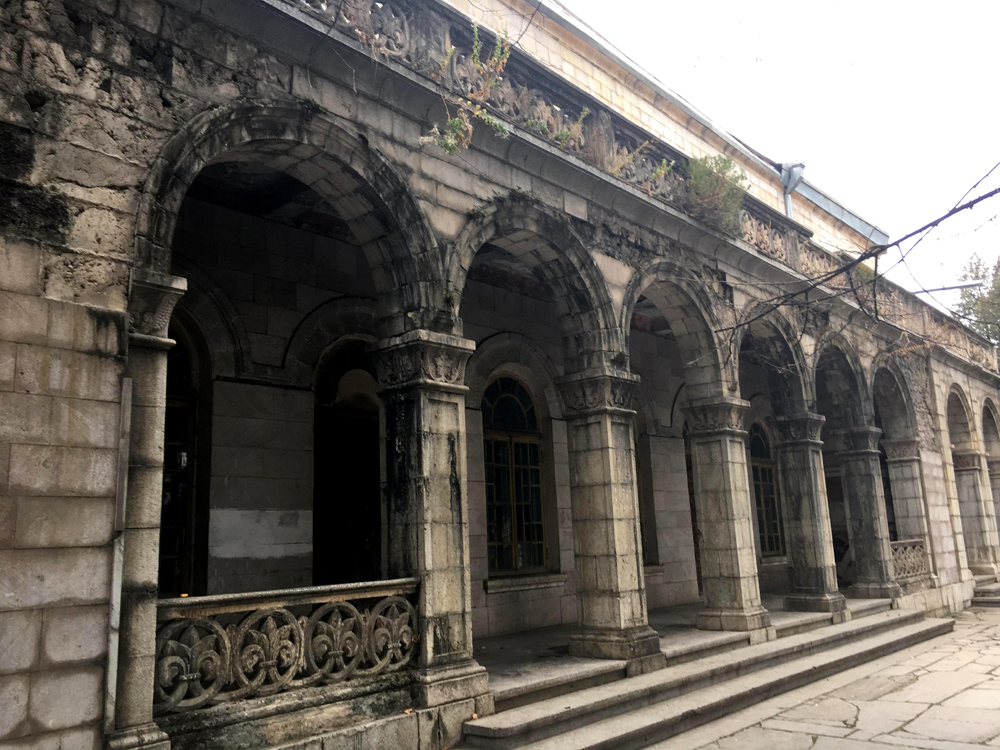 What are the distinctive features of Artsakh as a platform for the festival environment?
It's one of the most militarized corners of the world, which has been in an isolation for 30 years.
The international media is silent about it. It's already the third generation witnessing and participating in the war in Artsakh - a place where people live and dream about the future, while they are ready for a new war every minute.
People need spiritual nourishment that will enable them to overcome isolation. There can be no progress without cultural development. It's modern art that's responsible for creating a critical outlook in the society to help them seek and find new approaches.
In collaboration with the local community, the theatre troop and invited art practitioners, we want to revitalize this theater space by reviving the greatness of the building and its history and transform Stepanakert into an innovative arts center. In the future, we will try to organize artistic initiatives in other settlements of Artsakh.
Main photo: Stepanakert Drama Theatre
Photos provided by Anna Kamay
If you found a typo you can notify us by selecting the text area and pressing CTRL+Enter