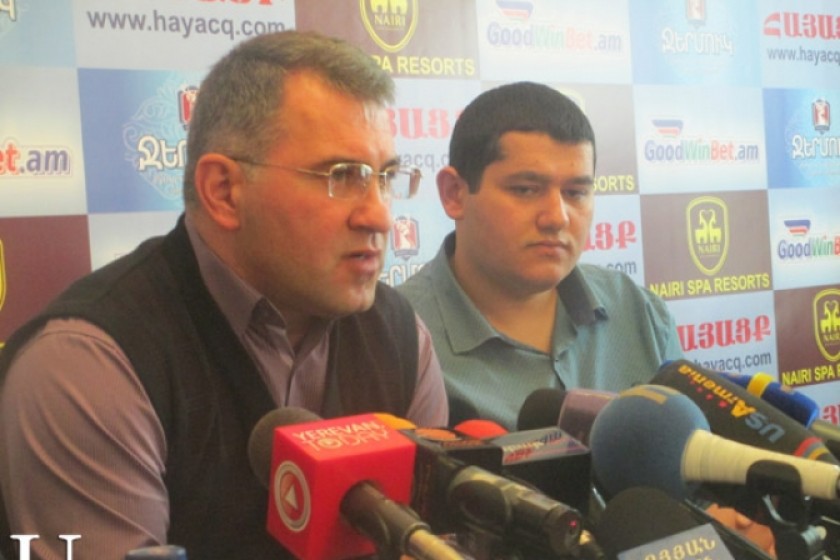 Yerevan Police Detain One Heritage Party Member and One Supporter for Attempted Graffiti
Late last night Yerevan Police detained two members of the Zharankutyun (Heritage) political party when they were caught attempting to paint the name of the party on Baghramyan Avenue, near the National Assembly.
Heritage Board President Armen Martirosyan (photo, left) told Hetq that the two detained individuals, Hovsep Ghazaryan (a board member) and party supporter Vahagn Hovhannisyan, were taken to the Arabkir police station and have been seen by party lawyers.
Martirosyan says the two did nothing illegal, noting that many painted graffiti on Yerevan streets and walls during the political protests that racked Yerevan in April of this year and that no one was punished.
"We took advantage of this precedent and the guys attempted to do similar graffiti," Martirosyan said.
In a Facebook post on its page the party writes that it is waiting for clarification from the police.
Elections for the new Yerevan Municipal Council are scheduled for September 23.