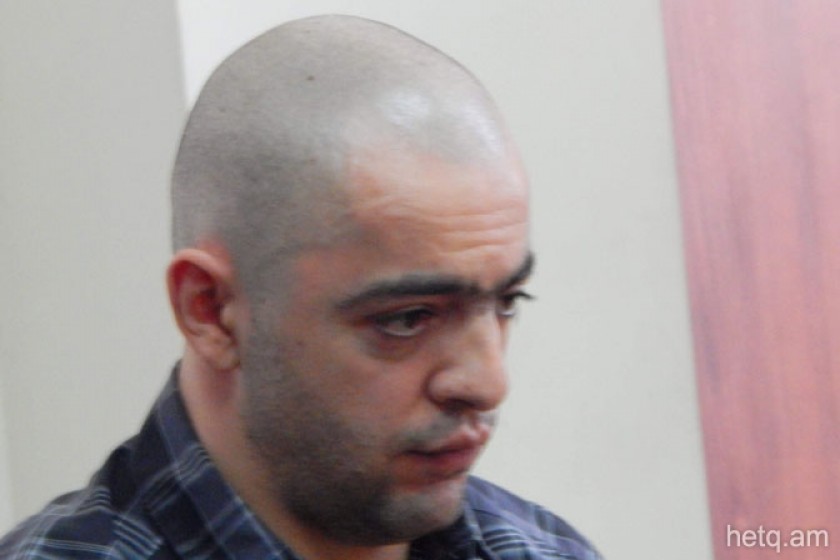 Serzh Sargsyan's Nephew Released on AMD 50 Million Bail
A Yerevan court today released Hayk Sargsyan, the nephew of former Armenian President Serzh Sargsyan, who has been charged with attempted murder and illegal arms possession, after the accused paid bail of 50 million drams ($103,000).
The attempted murder charge dates to April 2007 shooting, on a Yerevan street, of a man called Davit Simonyan.
In the courtroom were Sargsyan's wife, mother and a coterie of friends.