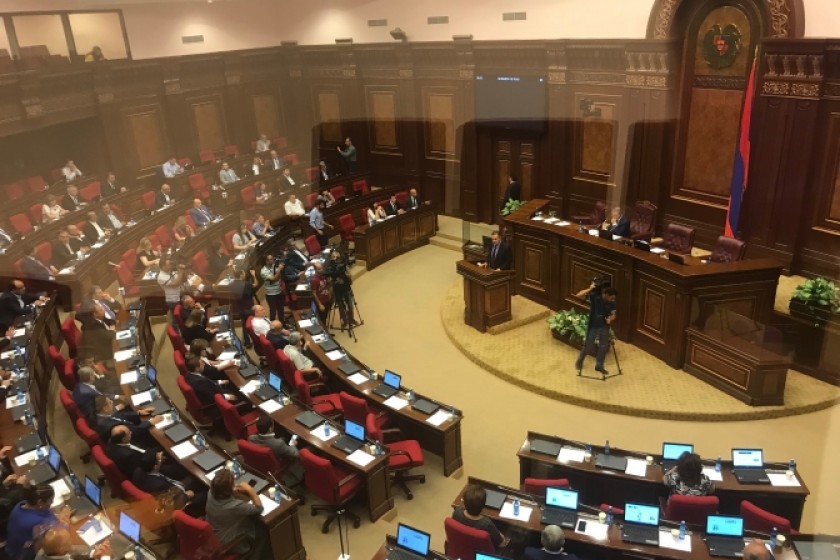 Taped Phone Conversation: Armenian Parliament Prez Calls for Special Hearing
Armenian National Assembly President Ara Babloyan today described yesterday's publication of a secretly taped phone conversation of the heads of the country's National Security Service and the Special Investigative Service as "deeply troubling and unprecedented."
In the phone conversation, National Security Service (NSS) Chief Artur Vanetsyan and Special Investigative Service (SIS) Chief Sasun Khachatryan are heard discussing the detention of former Armenian President Robert Kocharyan and the ongoing investigation of the events of March 1, 2008.
Babloyan told reporters that the situation calls for a special parliamentary hearing and the formation of a committee of inquiry.
When asked what he thought about the revelation that frightened judges are still calling the head of the NSS for instructions in top-level court cases, Babloyan deferred, arguing that such matters need to be addressed within a legal context.