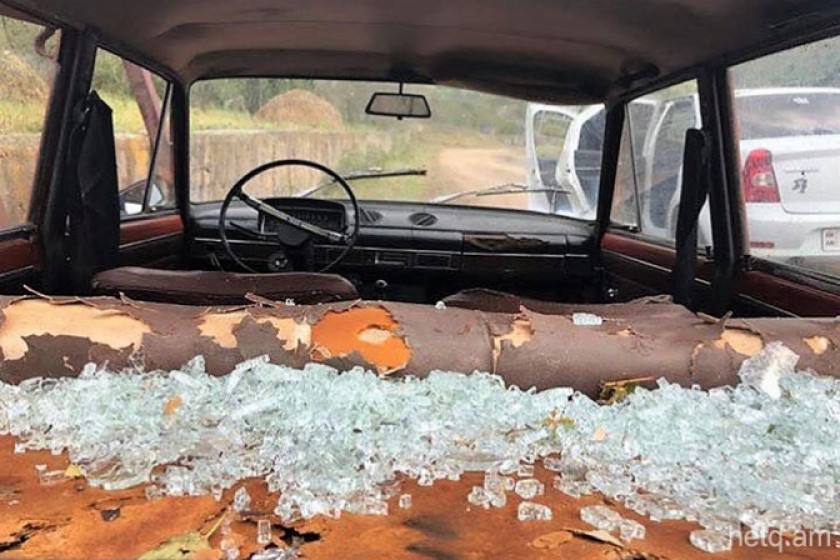 Hailstorm Hits Karindj Hard; Villagers Forced to Beg and Borrow to Raise Cash for Repairs
Residents in the Lori community of Karindj have been forced to borrow money from friends and relatives, or to pawn their assets, in order to repair the roofs of their homes and barns damaged by hail, the size of golf balls, that struck for ten minutes on September 10.
Karindj Mayor Norik Mkrtumyan says a local committee has been going from house to house to gauge the damage. He says that some 200 roofs have been damaged.
The squall, albeit short-lived, spared no house in Karindj.
The hail obliterated the roof of Mkrtumyan's house, built in 1974, and seriously damaged his garden. The mayor's car didn't escape being damaged as well.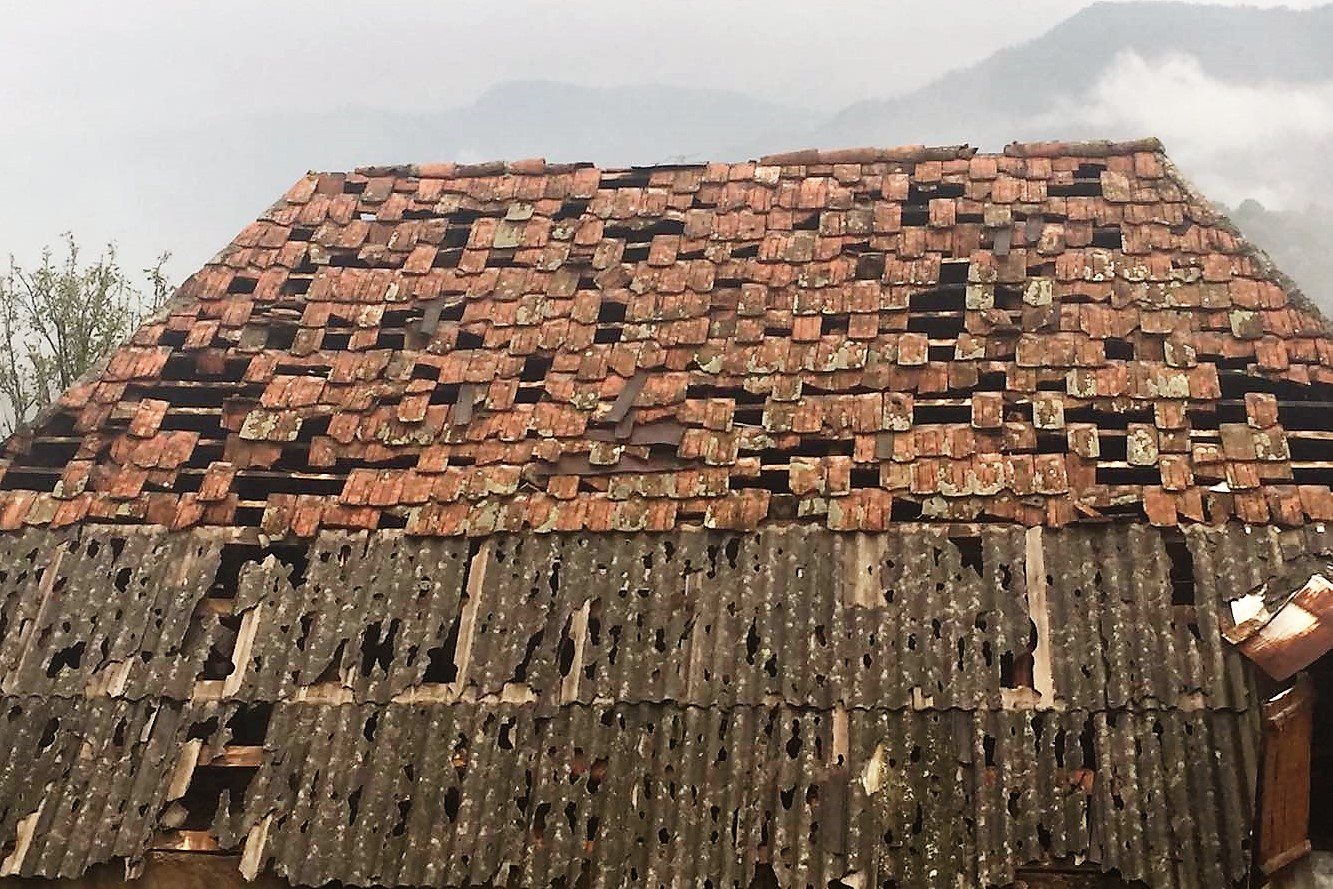 Resident Harout Khechoyan says the estimated damage amounts to AMD 100 million.
The hail not only damaged property (80% of the cars, windows and rooves of the school and kindergarten, solar panels and fields), but also sent two people to hospital with bruises.
Khechoyan says Karindj won't recover without some sort of state compensation. He's paid 150,000 drams to repair the roof of his house but doesn't have the 300,000 drams to repair the barn's roof.
Complaining that no local or provincial officials have visited Karindj since the hail hit, Khechoyan says, "We live in a standard leaderless Armenian village."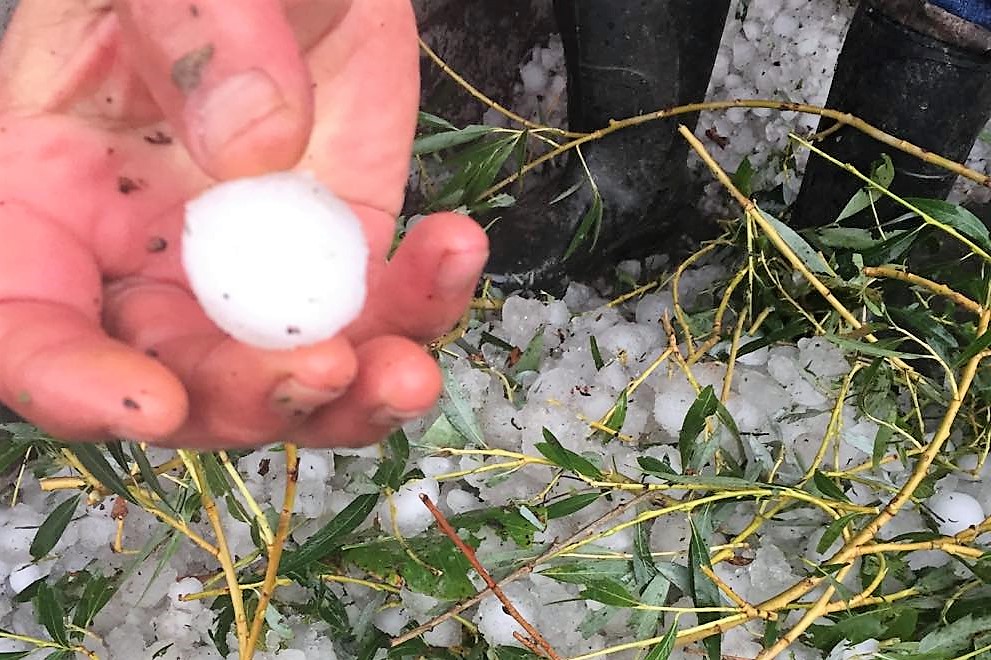 Mkrtumyan describes the scope of the disaster as "terrible".
"Everyone has taken out loans, sold their gold, to raise the cash needed for repairing the damage. 90% of the village's apple and walnut groves have suffered. The apples were to be used to make oghi. Money from the sale of walnuts was to be used to buy flour," Mkrtumyan says.
The mayor says that Karindj's budget doesn't allow any assistance to residents, even the most unfortunate ones.
Mkrtumyan says he sent the estimated damage report to the Lori Provincial Government, from where it's to be forwarded to the central government in Yerevan.
That's where assistance, if any, will be coming from.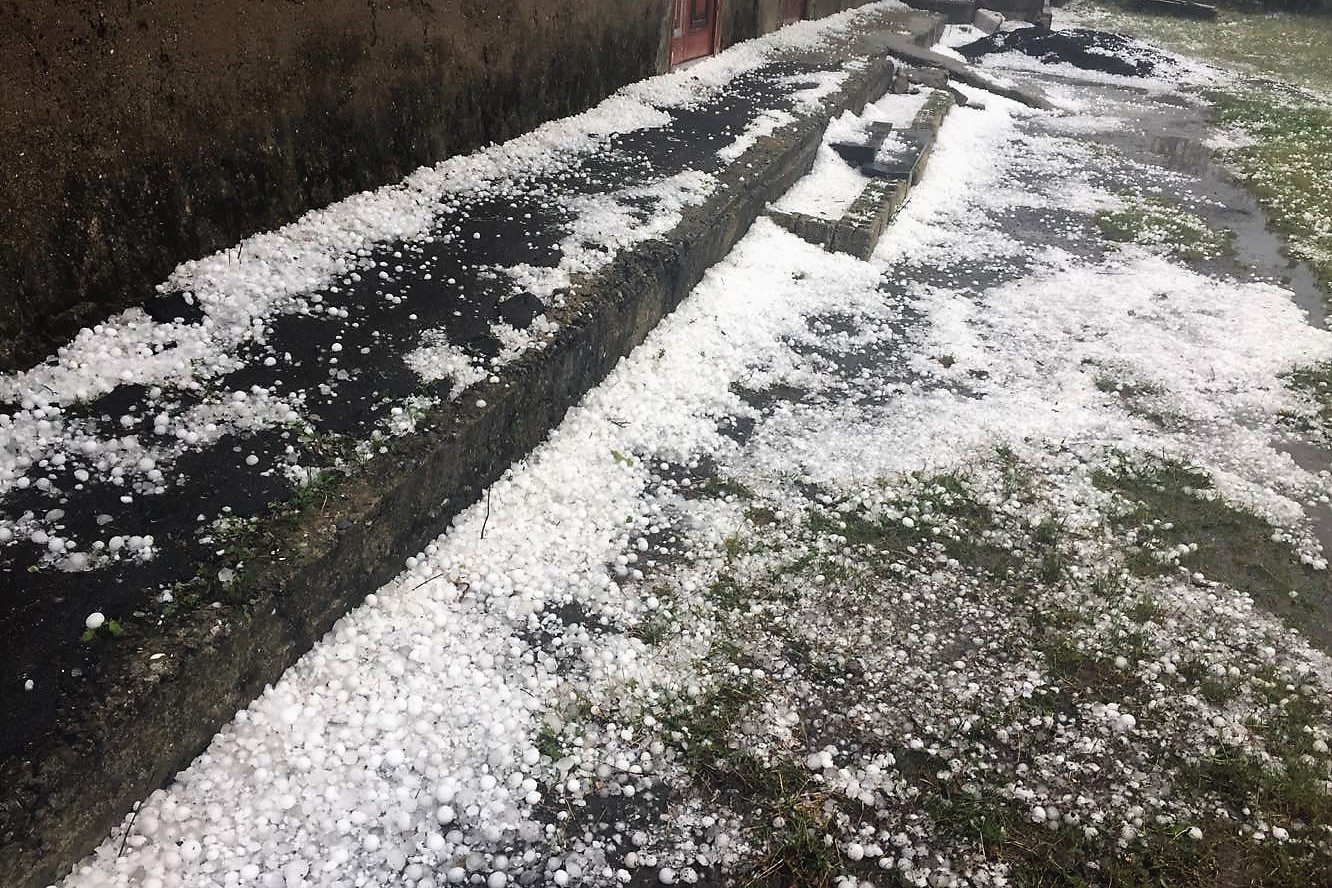 In the meantime, Karindj residents have their fingers crossed that it won't rain before they can repair their roofs.
If you found a typo you can notify us by selecting the text area and pressing CTRL+Enter