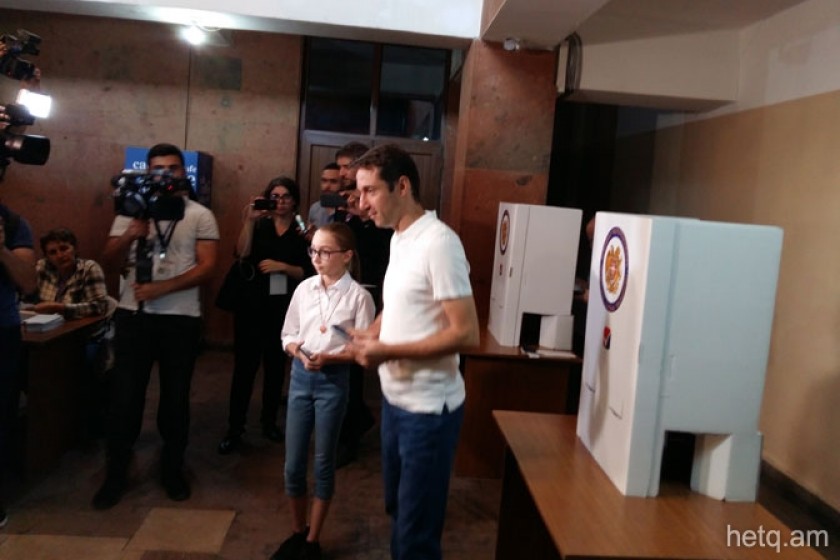 My Step Alliance Candidate Marutyan Prioritizes Waste Management Issue in Yerevan
Hayk Marutyan, who heads the Im Kayl (My Step) Alliance ticket in today's Yerevan Municipal Council election, told reporters, after casting his ballot, that if elected Yerevan mayor he'd first tackle the garbage problem in the Armenian capital.
Marutyan, who supported Nikol Pashinyan's anti-government campaign this spring, said he was ready to cooperate with everyone for the sake of Yerevan.
Marutyan said he could not clearly say what his rating would have been without Pashinyan's support, nor did he predict the number of votes he would get.