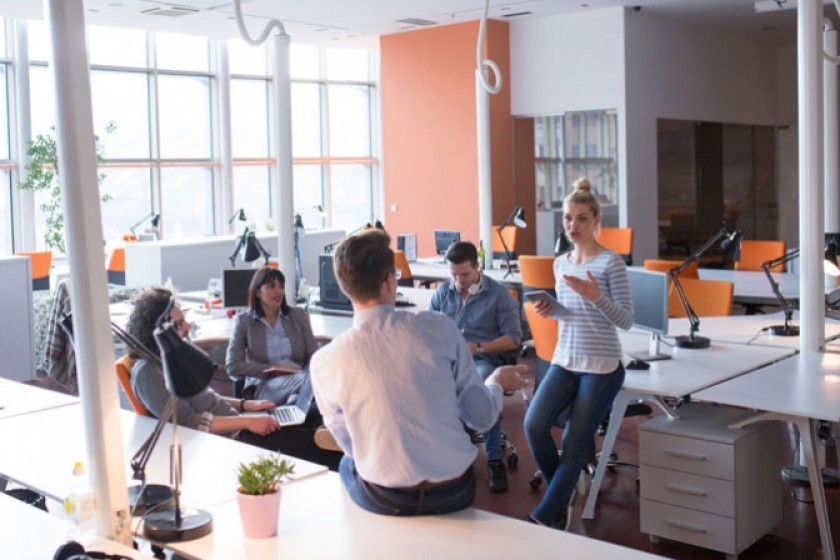 $13.5 Mln Funding, 30 Vacancies: DISQO - American Tech Company Opens New Branch in Armenia
Yerevan - October 2, 2018 - DISQO, a fast growing tech company from the US, announced $13.5 mln in funding and is establishing a new branch in Armenia. The company provides the highest quality first-hand consumer data to the world's largest market research and analytics companies. At this new stage of development, the Armenian founders are tapping into Armenia's innovative potential by hiring senior specialists from the country. Current job openings can be found at the company's website: https://www.disqo.com/careers/. DISQO will hire 30 specialists during its first stage.
Drew Kutcharian, the Co-Founder and Chief Technical Officer of DISQO, will visit Armenia in the upcoming days to personally meet the local tech community and the Company's new team members. Drew has 20 years of combined experience as a CTO, entrepreneur, advisor and angel investor. While in Armenia, he will hold professional lectures, sessions and meetings. The largest one will take place at the Tumo Centre for Creative Technologies on October 18, at 7 PM.
It's worth noting that DISQO's Armenian office will work as an official branch rather than an outsourced team. This means that the company doubles its potentials for disrupting the industry with new large-scale initiatives and projects. The Armenian team will continue working for current customers that are the world's largest market research companies and organizations listed in the Fortune 500.
"We are excited about tapping into a talented pool of people to help us build the product and scale our company. Armenia has a flourishing tech community which we want to connect with at this early stage." mentions DISQO's co-founder and CEO Armen Adjemian.
Tania Sahakian, the Regional Director for Armenia, adds: "I'm happy that this will be DISQO's first office outside of the US. These are only the first steps, since we have a vision of growing and expanding our company by doubling the pace of our work with equally powerful teams."
The Armenian office will commence operations beginning in October at the Tumo Centre for Creative Technologies. DISQO promises new perspectives for developing the Armenian IT field as well as strengthening the country's economic relations with the international market.
About the Company
DISQO was founded in 2015 in Los Angeles by Armenian entrepreneurs Armen Adjemian (CEO), Drew Kutcharian (CTO), and Armen Petrosian (CMO). It provides accurate and reliable first-party consumer data to the world's largest market research companies. This opinion and behavioral data allows DISQO's clients to discover consumer insights that help them with both product positioning and brand promotion.
DISQO is leading the industry, and has the largest consumer research panels in the USA. It engages people from its proprietary panel to participate in over 10 million interviews yearly to power data driven decisions.
Thanks to the $13.5 mln Series A funding led by Alpha Edison and Bonfire Ventures, DISQO will expand its current offerings by launching new analytic applications, developing its behavior-measurement and mobile capabilities, and building tools to provide a true and holistic view of consumers with the use of AI technologies as well.
If you found a typo you can notify us by selecting the text area and pressing CTRL+Enter