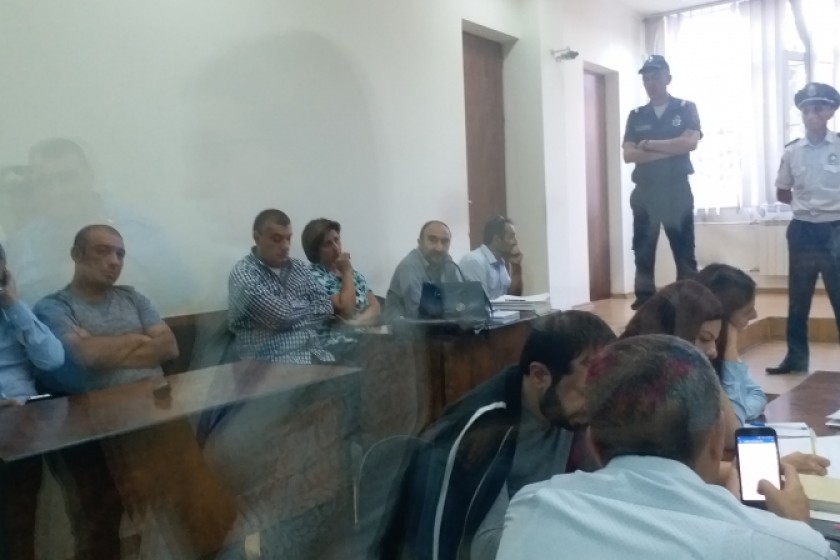 Two Sasna Tzrer Defendants Declare Hunger Strike
Pavel Manukyan and Armen Bilyan, two members of the Sasna Tzrer group on trial for seizing a Yerevan police building in 2016, have declared a hunger strike.
Manukyan announced going on hunger strike at today's court session of the ongoing Sasna Tzrer trial, saying that it was unacceptable that out of the 30 or so defendants in the case, only he Bilyan and a third, Smbat Baseghyan, haven't been released from detention.
Manukyan said he'd refuse medical help if warranted.