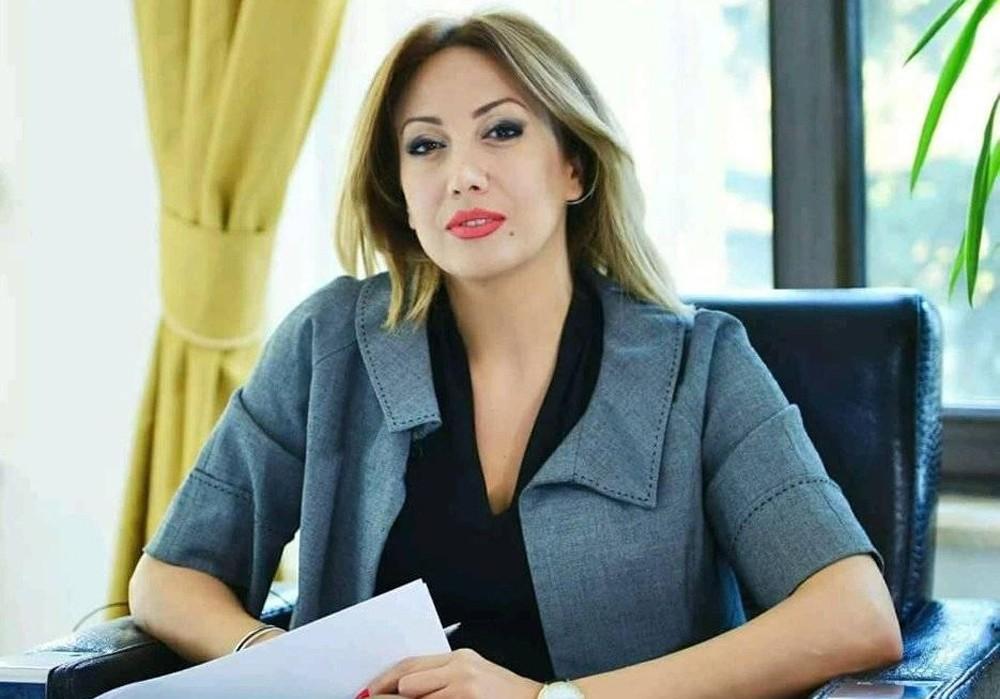 New Yerevan Council of Elders Member Gayane Abrahamyan: "We've inherited a huge minefield"
The newly elected Yerevan Council of Elders, comprised of 65 members and elected for four years, held its first session on October 10. Hetq talked to Gayane Abrahamyan, a non-partisan Council member from the Im Kayl (My Step) Alliance that won 81% of the vote during the elections.


What are your impressions from the first session of the Council?
There couldn't be many expectations from the first session, since the agenda was already defined by law. By the way, one of the main issues is the law about Yerevan, which distorts the whole philosophy of the council as a supervisory body. The law establishes that the Council is a supervisory and supreme body but gives a very little leverage to implement its authority.
Could you please specify?
The Council has little leverage in the formation of the executive body. It just approves the staff list of the municipality (even without an authority to nominate the deputy mayors). Even if it's possible to reject the list, which is mostly within reasonable limits, that's not enough for supervising. For example, there are no defined criteria for deputy mayors or board chiefs so that the nomination or selection of those persons is supervised somehow.
Let me mention another issue. There's a 21-day deadline for getting a reply to a written inquiry by a member of the Council of Elders sent to the executive body, while, when I worked as a journalist, my queries were usually answered within a five-day period.
There are many provisions that need to be changed. Overall, formation of local self-government bodies in Armenia was largely incorporated as part of an international project and was artificially implemented in the field of general territorial administration, without paying attention to its most important principle - accountability and responsibility for being the first link with the public. The Council used to be perceived as a formal body, and the Law on Yerevan followed the same logic. This approach should be changed.
What are the three priority issues you need to address?
Let me mention some short-term and long-term goals.
The long-term plan includes developing a comprehensive strategy for city development - looking at the city as a whole organism - buildings, green space, infrastructure and so on. This is an important principle to ensure the city's management and development.
Yerevan used to be seen as a means of making money, and this was not accidental. When one of the mayors of Yerevan asked for more allocations from the state budget, former Armenian President Robert Kocharyan said, "Do you still want money while you are sitting on it?"
This, in fact, was a message to make money from the city, by cutting and selling its land plots. It was an urban nightmare, when every piece of land was viewed purely as a money pouch. As a result, we have no air to breathe in the city. We have this shameful situation in the city center where seismic stability is at stake since almost all the building permits were forged, and public green areas were simply stolen.
At the moment, at Tumanyan 26 and 30 (Yerevan Center), 16 and 8-story residential buildings are planned to be constructed between yards of other buildings. There is no 12 or 20 meters of distance between the buildings. In the long term, the goal is to change that logic and culture. It will be very difficult, but we are determined.
Short-term plans are much easier. Here are the three priority issues.
Garbage disposal, which is not only collecting garbage from buildings, but also waste recycling, the issue of landfills, since it is a serious environmental issue, and sorting garbage in the future. Then we must solve the transportation issue. Third, there's the issue of access to educational centers - preschool institutions, music schools, etc. For example, pre-school institutions are not accessible at all. Of the 56,000 preschool-aged children, only 30,000 are registered in those institutions.
The official Facebook page of the Yerevan Municipality was deleted on October 3. Have you tried to understand the reason why?
We have raised this issue, but we have not received an answer. We might even start a legal process, since some people had been paid for years to maintain that page, it was being promoted by state funds. It had more than 30,000 followers. This is a waste of public funds, and those who made this decision should be held responsible, since their only purpose was to cause damage.
If the Yerevan Municipality is audited, will there be scandalous discoveries?
I do not exclude the possibility, but as far as I understand, the problematic transactions were done mainly through the Yerevan Fund. I am sure that there will be revealed various problems regarding construction permits, procurement and tenders, but many things are not in the documents. In order to exclude major corruption risks, we must reduce the human factor and introduce systems.
Yerevan City Hall is one of the most frequent and expensive brandy buyers.
Yes, and now, on the occasion of the 2800th anniversary of Yerevan, if I'm not mistaken, the Municipality has purchased 11 million AMD ($22,800) worth of brandy.
In general, we have inherited a huge minefield - wherever you step, there are mines, and they're long-term mines. When you get an 81% confidence vote, you also get burdened with at least two or three hundred-fold of expectations. People do not understand what we have inherited and how long it will take to remove these mines and plant a tree instead.
It will take years of work, and this is an totally unpaid job, but commitment and ideological honesty of the majority of our council team will help to achieve results very quickly and succeed.
Top photo: From Gayane Abrahamyan's Facebook page