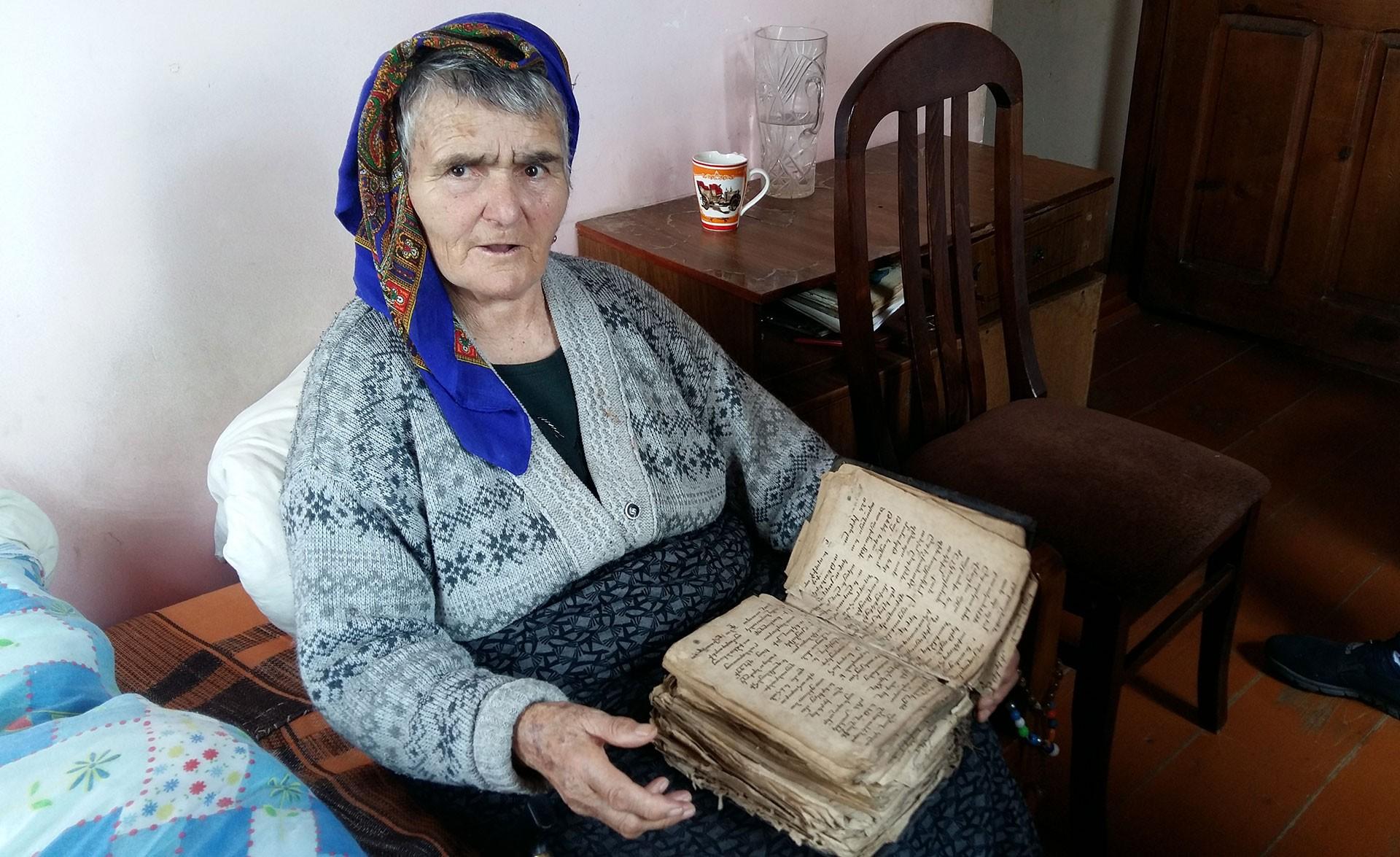 Nastya of Javakhk: The Keeper of Sacred Texts Brought from Western Armenia
84-year-old Grandma Nastya has turned a corner of her room into a shrine of sorts where she carefully preserves two religious books that her ancestors brought from Western Armenia almost two centuries ago.
Nastya lives in Bezhano, a village in Georgia's Akhalkalaki district in Javakhk. She doesn't know what the books are exactly, the New Testament, or the entire Bible. All she knows for sure is that the books were brought by her husband's grandfather when Armenians fled persecution in the Ottoman Empire. Bezhano residents trace their roots back to Van and villages in the Erzeroum vilayet, where their forebearers emigrated from in the 1830s.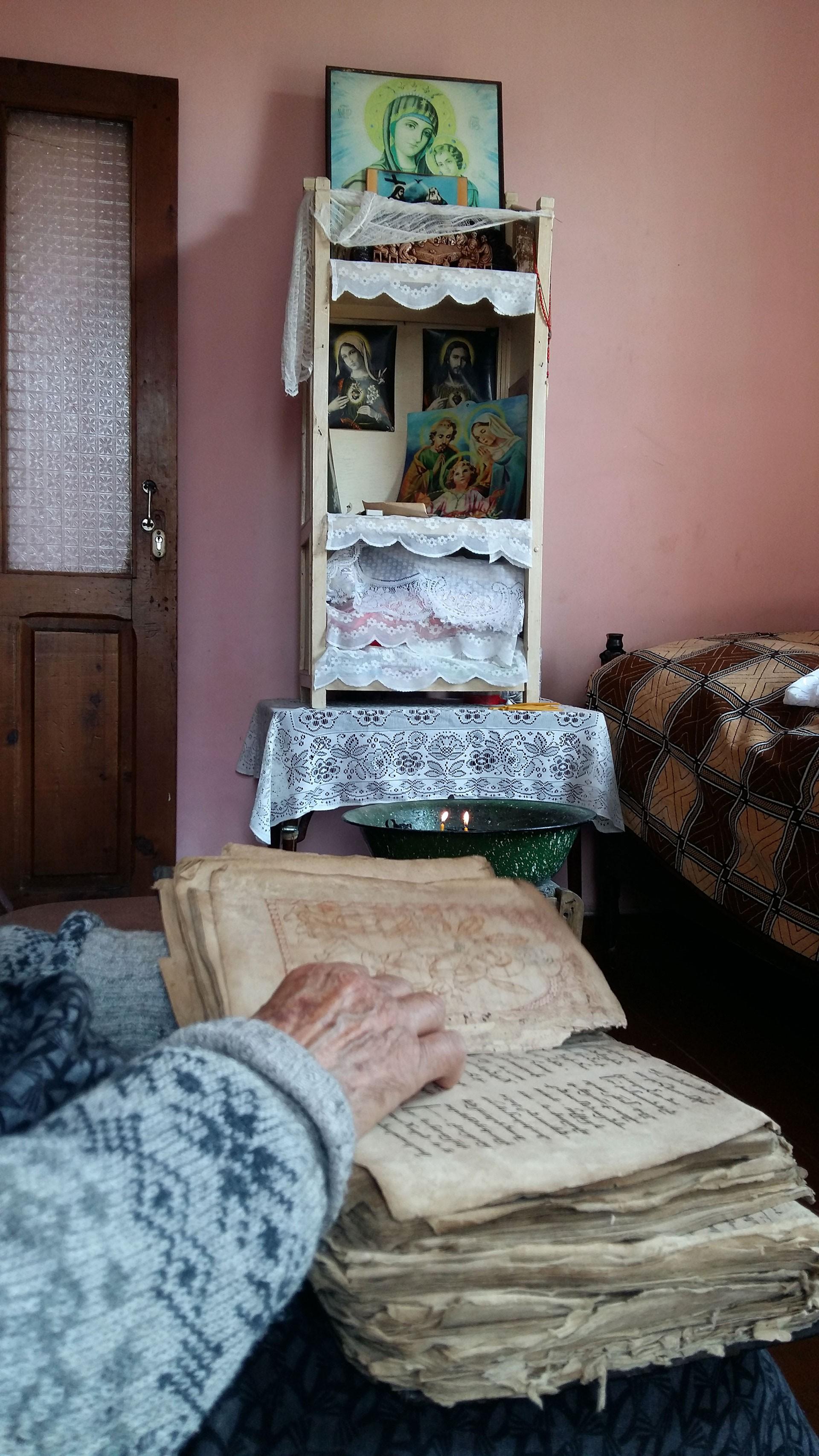 Nastya's son Ashot Khoutaverdyan has nine children. She believes the sacred texts watch over her grandchildren and great-grandchildren.
The elderly woman has been getting around on crutches for the past year, ever since a bad fall injured her leg. She took a spill while going to the outhouse last winter. Her son spread ashes on the pathway, so she wouldn't slip, but it failed to work.
Her grandkids help Nastya navigate the house where she lives with her son and his family. When she sees us entering her room to look at the books, their pages faded with time, Nastya calls for her grandson and follows us, intently watching our every move.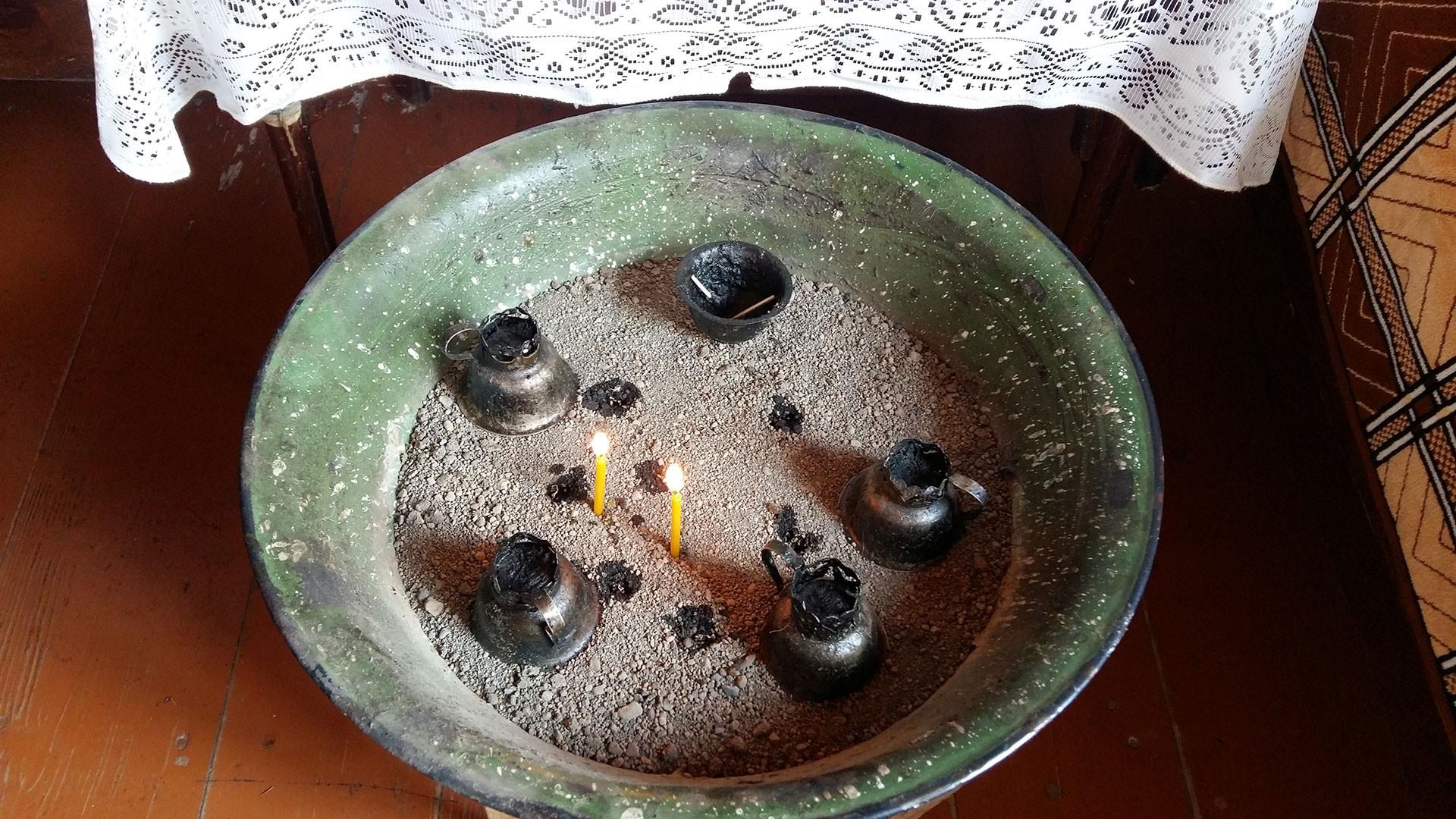 To see the books, it's necessary to follow Nastya's protocol. There a dish filled with sand near the cabinet. Visitors must first light a candle in the dish, utter a prayer, and only then can they remove the texts, wrapped in clean white cloth, from the cabinet.
The books are in poor condition. Many of the pages are missing or unintelligible.
Nastya says that during the Soviet era, the religious books were passed from relative to relative for safekeeping. She prefaces the story by damning that system and its officials to a life of hell.
Nastya fears that we've come to seize the books from her.
"My Holy one, I'd die for you. I will not give it to anyone. It's the protector of my children, grandchildren and great-grandchildren," says Nastya, again kissing the book. "Let a knowledgeable person, if needed, come and read the book, understand its meaning and tell the people."
If you found a typo you can notify us by selecting the text area and pressing CTRL+Enter