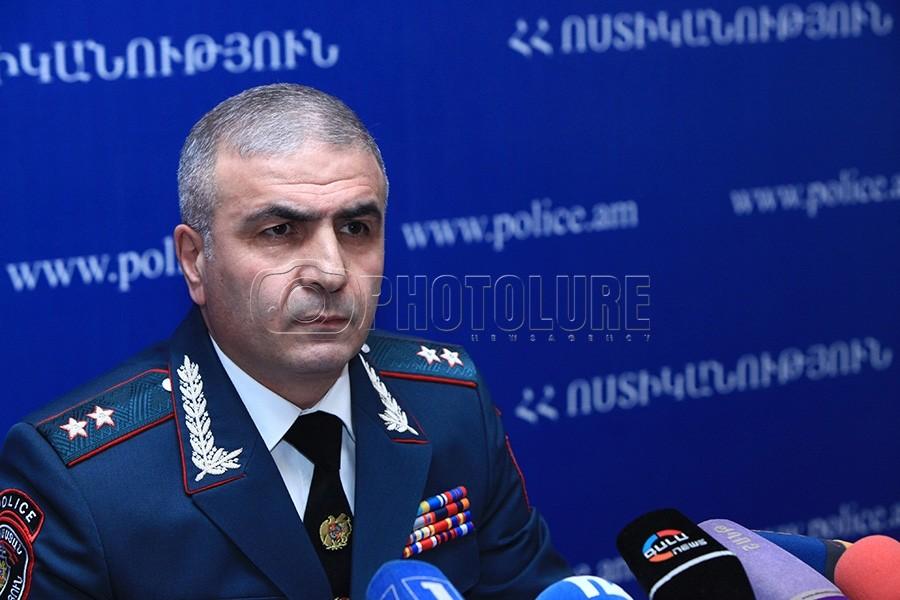 Pashinyan Justifies Hunan Poghosyan Appointment: "Syunik Must be Cleaned of Drugs and Crime"
Pashinyan basically argues Syunik needs a "strongman"
During his visit today to Syunik, Acting Armenian Prime Minister Nikol Pashinyan finally explained the reasons why he appointed Hunan Poghosyan as the southern province's new governor.
None of the reasons given by Pashinyan, who visited the Syunik provincial capital of Kapan to campaign for his candidate in the October 21 mayoral election, had anything to do with Poghosyan's skills as an administrator or public servant.
Rather, Pashinyan stressed Poghosyan's experience as a law enforcement official who could secure the border with Iran and stem the tide of drugs flowing in Syunik from that country.
"The only roadway linking Armenia and Iran runs through Syunik. The province is one of Armenia's major manufacturing centers, if not the biggest. I talk about this to present my logic regarding my choice of the governor," Pashinyan said in Kapan.
Pashinyan then argued that large amounts of illegal drugs were being shipped via Syunik to overseas markets, and that this was damaging Armenia's international reputation.
"The main issue for me is to smash the back of this narco-trafficking. It would be naïve to think that only foreigners are involved in this. They can't work without partners," Pashinyan said.
Another reason cited by Pashinyan is that Syunik is regarded as the most crime-prone province of Armenia because of the oligarchy operating there.
Pashinyan claimed that many Kapan residents had told him that Syunik remains under the influence of crime syndicates, thus leading him to believe that only a high-ranking army officer, a strong man, could clean-up the province.
"We cannot allow such manifestations to grow in liberated Syunik. When I thought about a candidate for Syunik Governor, I imagined that it must be a person with a high military rank, so that he could stand up strong against these manifestations, against the potential risks and, when necessary, strike the table hard with his hand. That's why I came to rest on the candidacy of Hunan Poghosyan, who is here today," Pashinyan said.
Pashinyan recounted an interview he gave in 2013, when he said that Hunan Poghosyan had used physical force against the political activist Shant Harutyunyan. Pashinyan confessed that his words at the time had made his appointment of Poghosyan somewhat "uncomfortable".
Pashinyan said that he has instructed law enforcement to review the case, during which Poghosyan would have to come clean and tell the truth.