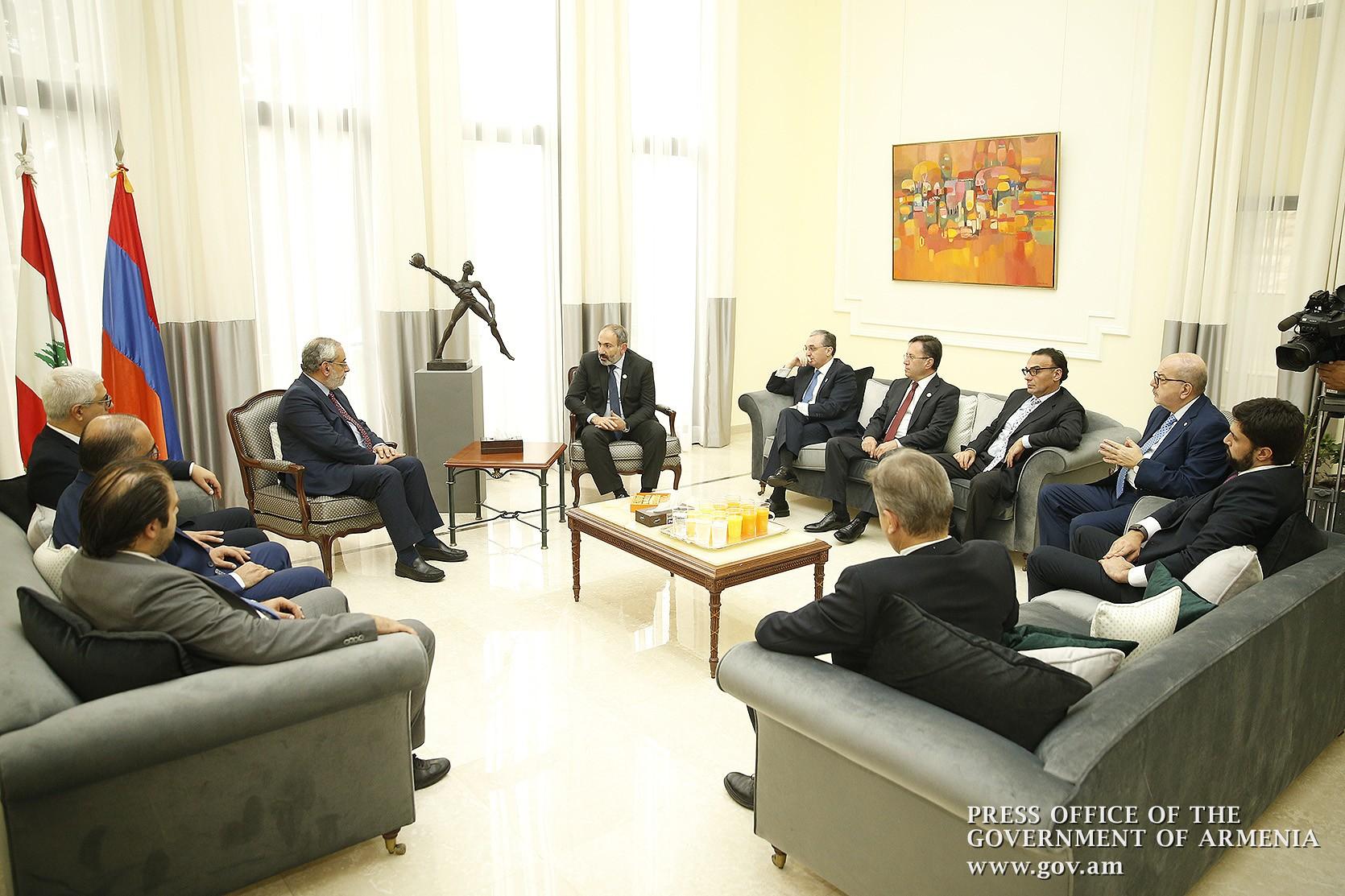 Pashinyan Meets with Reps of Traditional Armenian Political Parties in Lebanon
Acting Armenian Prime Minister Nikol Pashinyan today, in Beirut, met with representatives of the local ARF, Social Democratic Hnchag Party, and the Ramgavar Liberal Party, thanking them for their parties' support and position regarding the recent "Velvet Revolution in Armenia.
Pashinyan, according to an Armenian government press release, discussed recent political developments in Armenia with the representatives of the traditional Armenian political parties.
The representatives welcomed Pashinyan's visit to Lebanon, noting that it would strengthen relations between the two countries and that Armenians in Lebanon are ready to support programs designed to strengthen Artsakh and Armenia and deepen multi-sector Armenia-Lebanon linkages.
The diasporan political party officials stressed the need to maintain popular unity and the continuance of dialog among political forces in Armenia.
Pashinyan also met with the editors of the Aztag and Ararat newspapers, as well as with the directors of the Sevan and Voice of Van radio stations.