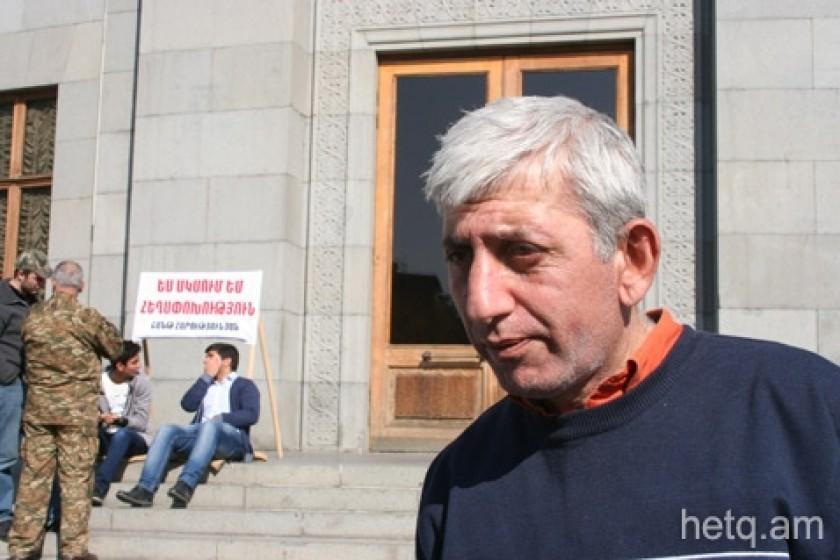 Political Activist Shant Harutyunyan Freed Under General Amnesty
Shant Harutyunyan, the leader of the Tseghakron political party arrested on November 5, 2013 for organizing a march in Yerevan entitled "The Revolution of Values" and sentenced to six years imprisonment, was released today from the Vardashen Penitentiary under a general amnesty.
The amnesty was issued on the occasion of the 100th anniversary of the Republic of Armenia and the 2800th anniversary of the founding of Yerevan.
In all, 38 protesters were arrested on that day when they set off fireworks as they made their way from Liberty Square to the Presidential Palace. Fourteen of the 38 were formally arrested on charges of hooliganism, and twelve were found guilty.
All but Harutyunyan were released after Nikol Pashinyan came to power in Armenia in the spring of this year.
Earlier, Harutyunyan said he would refuse being released under an amnesty and demanded that his conviction be overturned instead.