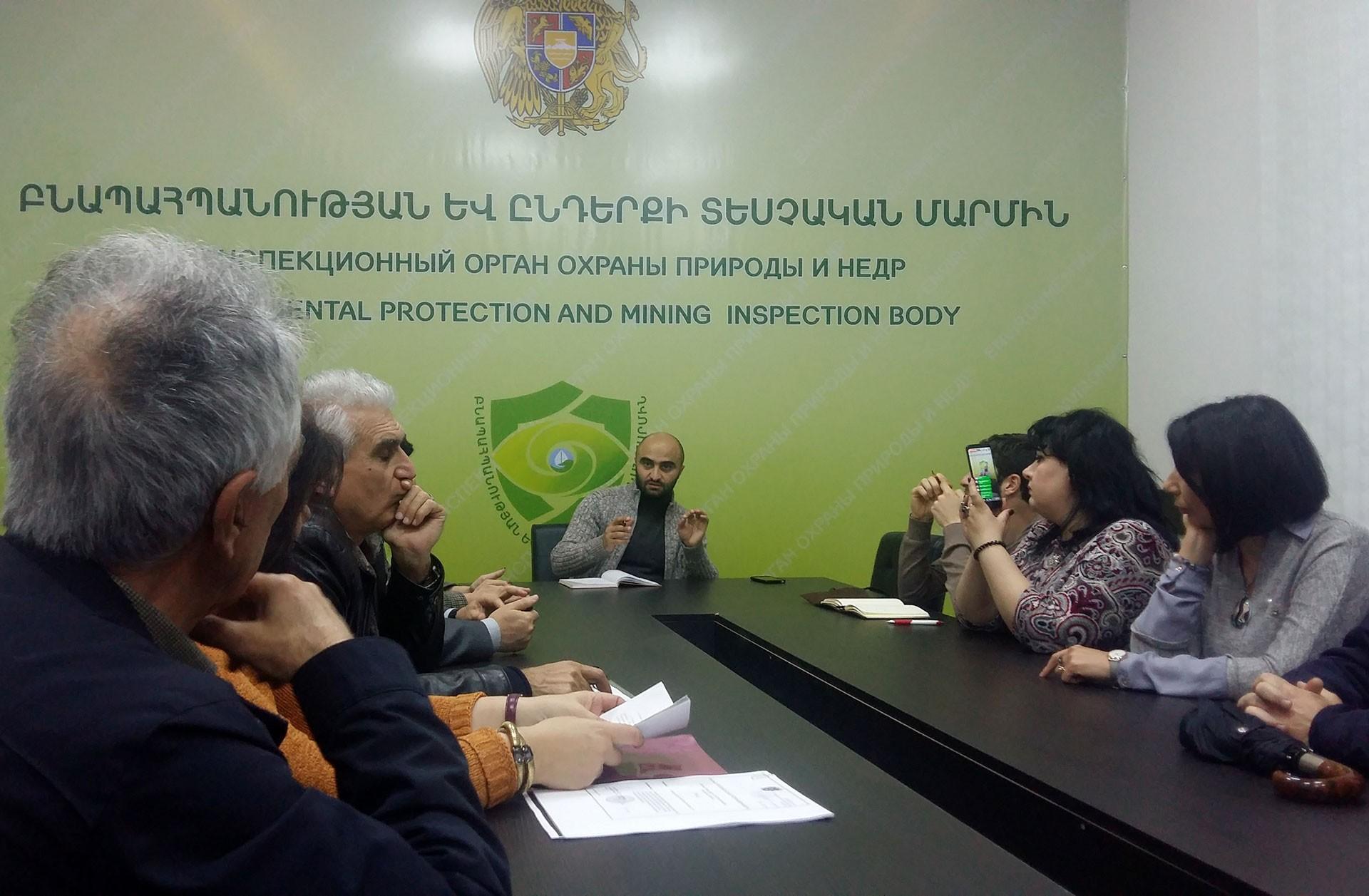 Working Group to Inspect Operations at the Kajaran Copper and Molybdenum Mine
A special working group of sector specialists and NGO representatives set up to review mining operations in Armenia has begun an inspection of the Kajaran copper and molybdenum open-pit mine in Armenia's southern province of Syunik.
The mine is owned and operated by the Zangezur Copper Molybdenum Combine CJSC, a subsidiary of the CRONIMET group of companies headquartered in Germany.
In May 2018, newly elected Armenian Prime Minister Nikol Pashinyan ordered that the operations of 28 mining companies in the country be investigated.
Artur Grigoryan, who heads Armenia's Environmental Protection and Mining Inspectorate, presided over the group's first session today, requesting that the government extend its term and to provide appropriate funding so that test samples can be sent overseas for analysis.
The working group has already inspected the goldmines at Kapan and Amulsar.
When asked about the Amulsar inspection results, Grigoryan said that he has forwarded the findings to the office of Acting Armenian Prime Minister Nikol Pashinyan for future public dissemination.
Nazeli Vardanyan, an environmental law specialist and member of the working group, said that the government had contracted with an outside company to assess the risks associated with the Amulsar mine and that this reliance on outside specialists was somewhat offensive.
Environmental activist Levon Galstyan pointed out that there was no representative from Armenia's Environmental Impact Monitoring Center (affiliated with the Ministry of Nature Protection) in the working group.
"It's an important department. Funny, but there is no representative from the government body carrying out the testing to answer our questions," Galstyan said.
As part of the working group's inspection of the Amulsar mine, Hetq requested that a list of the shareholders of Lydian Armenia CJSC (the mine's operator and a subsidiary of Lydian International Ltd. and) and a copy of the company's contracts with subcontractors.
None were provided. Lydian Armenia also barred reporters from entering the mine site and taking photos.
In response to a Hetq query whether reporters would be barred from visiting other mines to be inspected by the working group, Grigoryan said that in the case of Amulsar, the company decided to keep the press at bay and not provide documents of a sensitive commercial nature.
He did urge the press to raise the matter of access, if necessary, during future inspections.