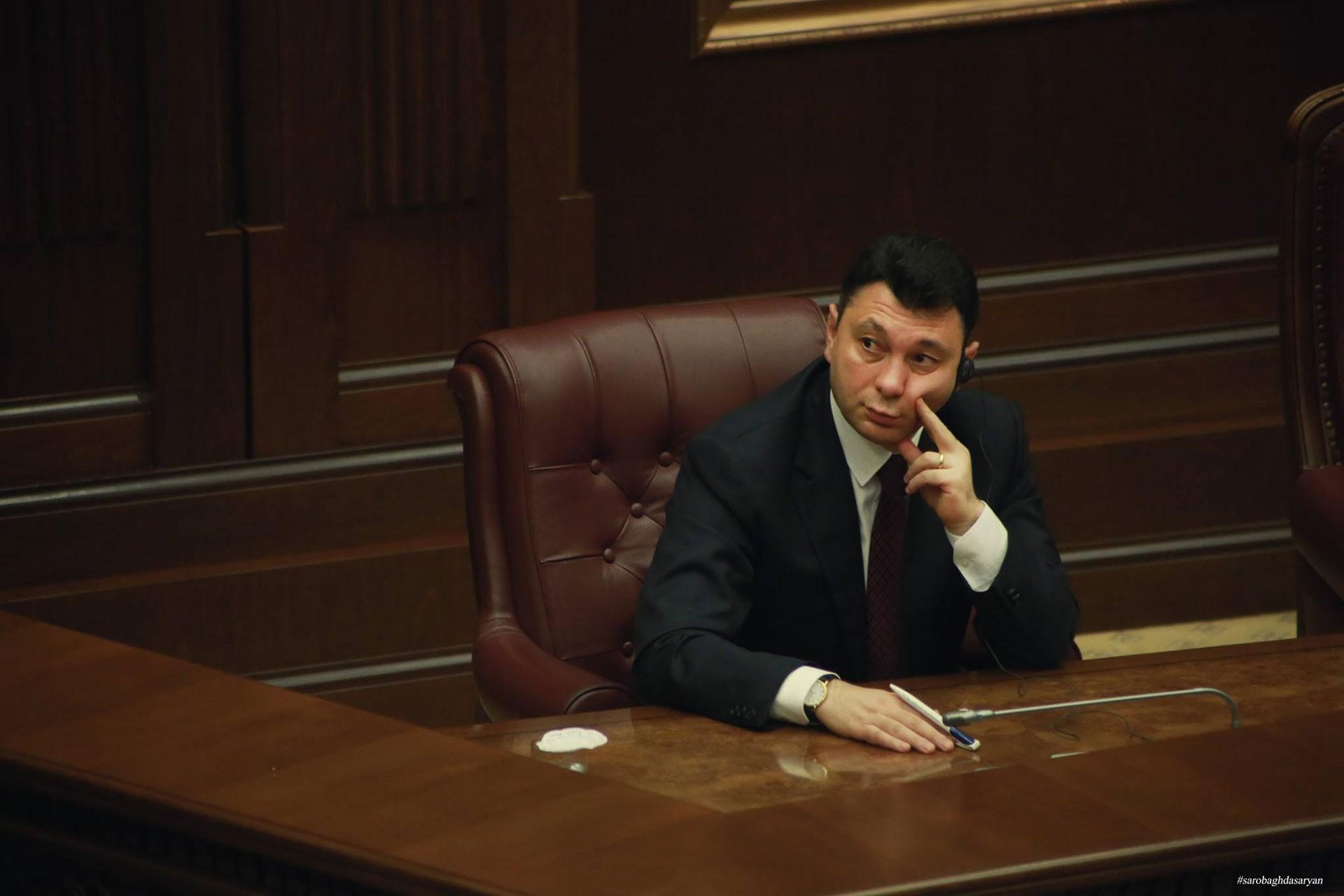 National Assembly VP Sharmazanov Accuses Pashinyan Government of Security Failures
Eduard Sharmazanov, Deputy President of Armenia's National Assembly, has issued a statement claiming that Armenia, under the Pashinyan government, is losing out in terms of international security relations.
Sharmazanov, a member of the Republican Party of Armenia (HHK), made the statement in conjunction with Belarus replacing Armenia as the General Secretary of CSTO (Collective Security Treaty Organization).
"November 8 has come and gone, but Armenia isn't the CSTO general secretary. One thing becomes clear. Under Pashinyan's tenure, Armenia is continuously ceding its security position. Furthermore, it's clearly being stated that Belarus will be given the post of general secretary. This is the latest failure of Pashinyan's government," Sharmazanov writes.
Sharmazanov also writes that the Pashinyan government will attempt to conceal this failure with a new round of corruption campaign revelations.
"Mr. Prime Minister, yes, fight against corruption and all sorts of infractions, but not at the cost of Armenia's and Artsakh's security," Sharmazanov writes.
The parliamentary deputy president then scolds Pashinyan for not responding to recent remarks made by Azerbaijani President Ilham Aliyev that Artsakh is Azerbaijani territory and that Baku would force Yerevan into making concessions.
"It's worrisome, brother. The first challenge facing Armenia has and remains cementing the security of the Republic of Armenia and achieving a just and pro-Armenian resolution of the Artsakh issue," Sharmazanov writes.