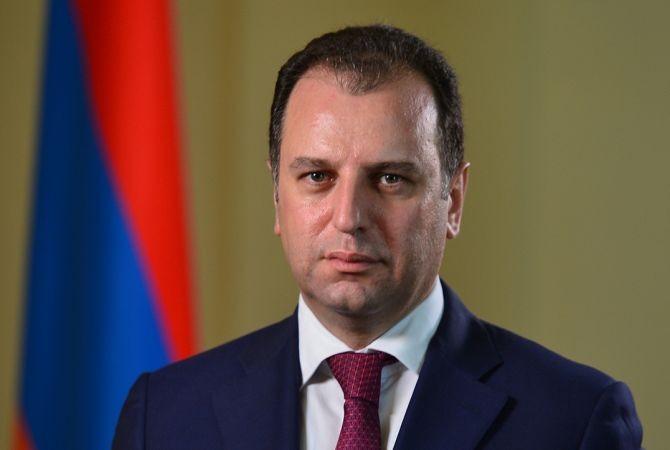 Republican Party of Armenia to Field Candidates in December 9 Parliamentary Election
The Republican Party of Armenia (HHK) has announced that it will participate in the snap parliamentary election on December 9.
Heading the party's ticket will be Vigen Sargsyan, an ex-Minister of Defense..
Acknowledging that Nikol Pashinyan, the "people's candidate" would be elected prime minister, Sargsyan told reporters that the HHK would be the main opposition to the new government.
"He has a lot to prove, and we, as the opposition, will serve as a balance, obligating him to realize the promises made to the people," Sargsyan said.