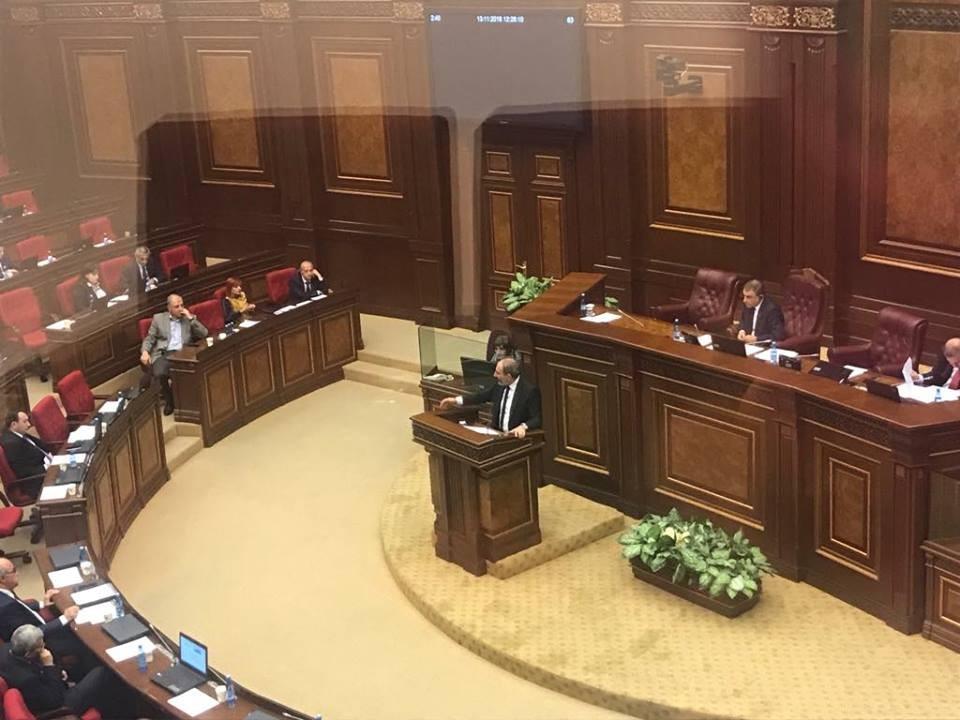 Pashinyan Says He Didn't Call Armenians "Lazy"; Urges People to "Get Up and Produce"
Today, in parliament explaining the government's 2019 draft budget, Acting Armenian Prime Minister Nikol Pashinyan said that in order to spur employment the government would be introducing the concept of "microbusiness" (businesses with yearly turnover of AMD 20-24 million) and that such business would be freed from paying all taxes.
Pashinyan said that business with a maximum of three employees wouldn't be charged the 23% income tax rate but rather 5,000 drams.
He also spoke of the government's flat tax plan, that would make 23% the income tax rate for all.
Pashinyan said this would spur the creation of high-paying jobs. He did not give an estimate of the number of new jobs to be created.
Pashinyan told MPs that changes to the tax code and other modification would input another 50 billion drams into the economy.
Pashinyan responded to those criticizing his recent remarks in Astana, which were interpreted by some as describing many in Armenia as lazy and living off the public dole.
"When we say we are spurring work, many try to accuse us of calling the people lazy. Good God no. We aren't accusing our people of anything. Rather, we're accusing the former political system, which, rather than spurring employment, encouraged poverty. Our question is the following. Why do we provide people assistance? We must provide more targeted assistance. In other words, the assistance recipient shouldn't be the fit father of some child who would be deprived of the stipend if he worked, but rather the child," Pashinyan said.
He said that the government's policy would be to inspire work.
"We will encourage our citizens to get up, straighten their backs, and believe that they can produce results," Pashinyan said.
If you found a typo you can notify us by selecting the text area and pressing CTRL+Enter