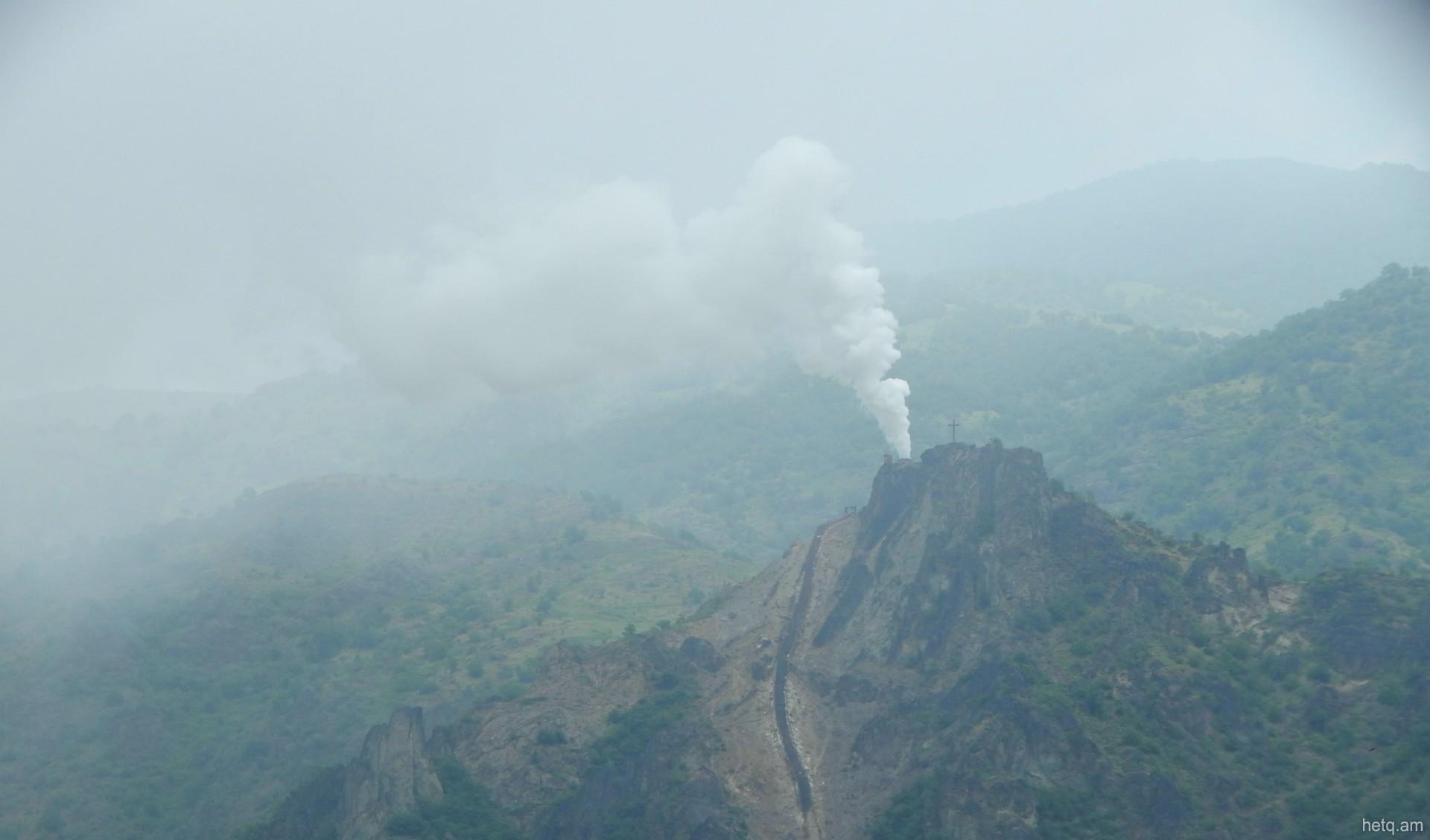 Bigger Pollution Risk? Government Eyes Plan to Build a Much Larger Copper Smelter in Alaverdi
Responding to a question raised by ARF MP Armenuhie Kyureghyan regarding rumors that the Alaverdi Copper Smelter is on the verge of closing, Acting Deputy Prime Minister Tigran Avinyan said that no final decision has been taken to close the plant which employs some 500 workers in Armenia's northern Lori Province.
The smelter, owned by the financially-strapped Vallex Group, was recently fined $800,000 for exceeding air pollution amounts set by the government in 2005.
Plant management recently warned that they'd be forced to shut the plant if the current government starts enforcing environmental regulations.
"Right now, negotiations are underway with the smelter and representatives from Teghout and the Russian VTB Bank. It's a complex situation that's linked to the Teghout matter. We can't approach the matter solely from an employment perspective because the local standards allow for large amounts of environmental pollution. Sooner or later, the smelter will have to close," Avinyan told MPs at a Q&A session in parliament.
Last month, smelter workers blocked a nearby highway and railroad crossing, demanding that the government refrain from taking punitive measures.
Vallex Group recently lost control of the Teghout copper and molybdenum mine after failing to repay its large debts to Russian commercial bank VTB. Vallex used the Alaverdi smelter as collateral for the loan.
Teghout was closed this past January because it was unable to renovate its waste disposal unit. Most of the 1,200 workers at the mine lost their jobs.
Avinyan told MPs that the government is studying a proposal to build an even bigger copper smelter, one that could process 100,000 tons of ore annually, at the Alaverdi site,